The pharmaceutical drug lobby PhRMA gave $356,075 to the American Legislative Exchange Council (ALEC) "scholarship fund" in 2010, but listed the recipient's address at a lobbying firm steps away from the Wisconsin State Capitol, rather than ALEC's Washington, D.C. offices, according to filings with the Internal Revenue Service. The PhRMA contribution is leading to calls for greater transparency about how the ALEC scholarship fund operates.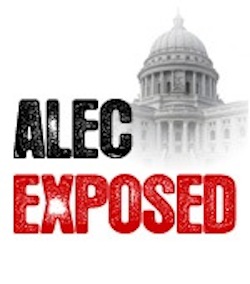 In its 2010 IRS filings, the Pharmaceutical Research and Manufacturers of America, better known as PhRMA, listed a $356,075 contribution to the "ALEC Scholarship Fund." That fund pays for flights and hotels for state legislators to attend ALEC conferences in places like New Orleans or Florida.
PhRMA's contribution to the scholarship fund is not its only involvement with ALEC. A PhRMA representative sits on the ALEC Private Enterprise Board, and two representatives are on the Executive Committee of the ALEC Health and Human Services Task Force. A PhRMA executive was given ALEC's "Private Sector Member of the Year" award in 2011. PhRMA was a "Chairman" level sponsor of the 2011 ALEC conference (which cost $50,000 in 2010), and sponsored a plenary luncheon at that conference (where its CEO also spoke).
A number of ALEC "model" bills also favor the interests of PhRMA and its members, including bills that would limit the liability of pharmaceutical manufacturers when they release dangerous drugs. There is even an ALEC "Resolution In Support of the PhRMA Code and Corporate Self Regulation."
ALEC Located in Madison, Wisconsin?
A closer look at the IRS filing shows that PhRMA listed the address for the ALEC Scholarship Fund not at the ALEC headquarters in Washington, D.C., but at an address in Madison, Wisconsin.

The apparent recipient of PhRMA's $356,075 donation was located at 10 East Doty Street, Suite 500, just steps away from the Wisconsin State Capitol. That is the same address as the lobbying offices of Hamilton Consulting.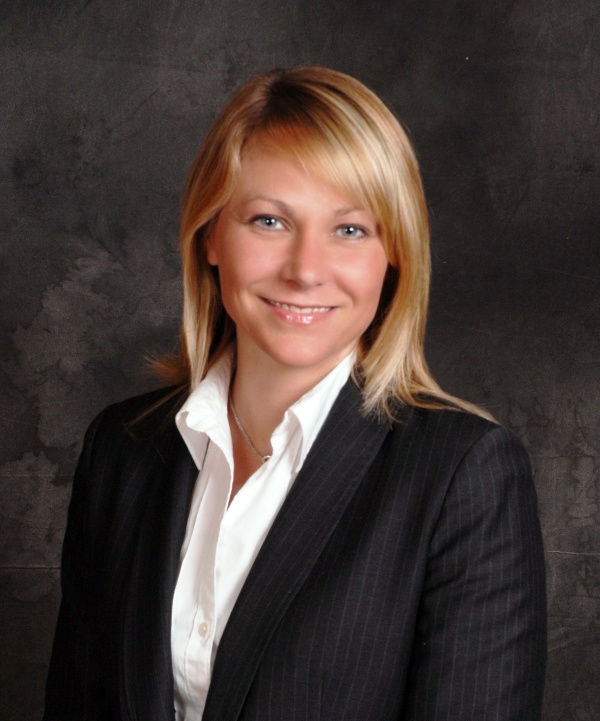 Lobbyist Amy Boyer of Hamilton Consulting is the ALEC corporate co-chair for Wisconsin. Boyer's lobbying clients include ALEC members like Koch Industries, Wal Mart, and Xcel Energy.
As CMD has reported, the role for the corporate chairs, as defined in ALEC's bylaws, is to work with the ALEC legislative chairs to raise funds for the ALEC scholarships that pay for legislators to attend ALEC meetings.
In its 2010 filing with the IRS, ALEC describes its scholarships in the following way: "Scholarships are payable, upon approval by the relevant state chair, to state legislators to reimburse them for travel expenses incurred attending meetings of ALEC." The money corporations contribute to the scholarship funds are deposited in a "trust" held by ALEC, but "the State Chair retains the exclusive right to determine the expenditures."
According to Open Records requests, the ALEC state chairs in Wisconsin in 2010 were Senator Scott Fitzgerald and former Representative Mike Huebsch (currently head of Governor Scott Walker's Department of Administration).
Why Wisconsin?
Wisconsin's ALEC legislators are not alone in receiving corporate-funded scholarships to ALEC meetings. According to ALEC's bylaws the corporate and legislative ALEC co-chairs in all states raise scholarships to send their legislators to ALEC conferences.
So why did PhRMA send ALL of its 2010 ALEC contributions to Madison, Wisconsin?
"That is the address that ALEC gave us," Matt Bennett, PhRMA's Senior Vice President of Communications, told CMD. Bennett would not say whether the $356,075 contribution went only to Wisconsin legislators.*
"If this money is intended for use by legislators elsewhere, why is it coming through Wisconsin?" asked Jay Heck, Executive Director of Common Cause Wisconsin, in an interview with CMD. "If it is only intended for use in Wisconsin, how is that money being used?"
As of 2010, there were 30 legislators known to be ALEC members in the Wisconsin House and Senate. If the $356,075 contribution were equally divided, each legislator would have received over $11,000 in "scholarships."
It is not known whether Boyer, the ALEC corporate chair for Wisconsin, acted as an intermediary for the larger ALEC scholarship fund, directing contributions from PhRMA to ALEC legislators in other states. Boyer directed inquiries on this topic to ALEC's headquarters. Repeated calls to ALEC spokesperson Kaitlyn Buss were not returned.
Are the ALEC "Scholarships" Really "Gifts?"
Even before PhRMA's sizable contribution to Wisconsin was uncovered, the corporate-funded ALEC scholarships were raising ethical concerns.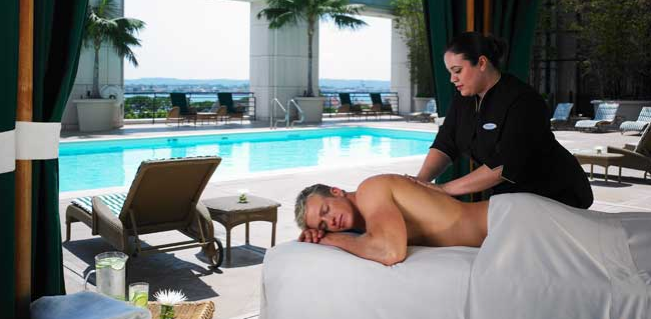 The scholarships fund legislators' trips to ALEC conferences that look a lot like a vacation and "are designed to create a friendly, favorable environment for exerting influence," Heck told CMD last year. For example, ALEC's 21st Annual Meeting in Tampa, Florida invited legislators to "come and experience endless sandy beaches, sunny days, beautiful sunsets and the cool gulf breezes," at the posh Hyatt Regency, which features more than 17 golf courses within 35 minutes of the hotel. Additionally, ALEC legislators are encouraged to bring their children -- according to ALEC's 2008 & 2009 IRS forms, the organization spent a combined $549,230 on childcare expenses.
With legislators in one place and freed from work and other responsibilities, legislators are a "captive audience" for corporate lobbyists. Elected officials will always deny they are influenced by lobbyists, Heck says, but the relationship-building and one-sided presentations at ALEC meetings, coupled with ready-to-use, corporate-approved model legislation, create the opportunity for elected officials to become conduits for the big business agenda.
State legislators in Wisconsin are paid around $50,000 per year, so receiving a vacation package worth a few thousand dollars is significant. Scholarships appear to range between $1,500 and $2,500 each, so an ALEC legislator could easily receive funding equal to more than one-tenth of their salary by attending just two or three meetings each year.
Wisconsin prohibits lobbyists or special interests from purchasing any gifts for legislators, even a cup of coffee. PhRMA and its lobbyists cannot buy lunch, dinner, or a drink for a Wisconsin legislator, but if that legislator is attending an ALEC meeting, corporate interests can apparently fund their plane tickets, hotel rooms and meals. This spending might look like a "gift," but according to Heck, "ALEC has succeeded in skirting Wisconsin's no-gift lobby laws" by calling this spending a "scholarship."
Legislative staffers tell CMD that Wisconsin has some of the strictest lobbying and ethics laws in the nation, so it is particularly surprising that ALEC provided a Wisconsin address for PhRMA's contribution to the scholarship fund.
"The question is, what are legislators doing in return for receiving all of these scholarship contributions?" Heck asked in a more recent interview with CMD. "[Corporations] are almost certainly not giving because they feel a duty to further civic education and promote democracy."
PhRMA's Investment Pays Off in Wisconsin
Legislation introduced in Wisconsin during the year following PhRMA's contribution suggests the investment in "scholarships" paid dividends.
One of Governor Walker's first actions upon taking office was to push a package of tort reform measures lifted from the ALEC playbook. So-called "tort reform" bills benefit drug companies and other major corporations by making it harder for Americans to sue companies whose products or services result in injury or death. PhRMA has long supported "tort reform" and used ALEC to push it.
Wisconsin Act 2 was the first bill Walker signed into law on January 27, 2011. As the January 2011 "special session" of the Wisconsin legislature began, ALEC sent an issue alert to Wisconsin's ALEC politicians stating the organization "supports this legislation which contains numerous provisions that reflect ALEC's civil justice reform policy and model legislation." Act 2 adopted a variety of ALEC models, including the ALEC "Constitutional Guidelines for Punitive Damages Act", limiting the ability to hold corporations accountable for causing injury or death, and the ALEC "Product Liability Act", making it easier for corporations like drugmakers to escape liability for manufacturing dangerous products or products with insufficient warnings about hazards. Passage of the bill was promptly lauded by ALEC in a press release, where they "commended newly-elected Gov. Walker and the new Wisconsin legislature for their leadership in responding quickly to their mandate to restore business confidence and for making tort reform one of their top priorities to achieve this goal."
In October 2011, Wisconsin GOP legislators introduced LRB 2890, a version of the ALEC "Drug Liability Act." The bill gives drug and medical device manufacturers complete immunity from lawsuits based on strict liability if the product was approved by the Food and Drug Administration (FDA) and complied with FDA regulations (see the side-by-side comparison here). Lawsuits might be unnecessary if there were limitless funds for independent clinical trials and if the FDA approval process worked perfectly to weed out dangerous products. But it does not. Numerous drugs have been approved by the FDA only to be recalled after people died or were seriously injured. PhRMA and its members lobbied on this bill.
Lack of Transparency Keeps Public in Dark
It is believed that many corporate interests give to the ALEC scholarship fund, but PhRMA is one of the few known contributors. This is because PhRMA is a 501(c)(6) trade association and must disclose this type of spending to the IRS. Private corporations have no such requirement, so it is not known how much ALEC members like Koch Industries or Wal Mart have given.
Additionally, ALEC's scholarship funds are not only organized to evade state ethics and lobby laws, but also to obscure how much is raised and disbursed. Because of this obfuscation, it is not known why PhRMA's contributions to the ALEC scholarship fund went through Wisconsin, or how much of the overall ALEC scholarship fund came from PhRMA's contribution.
A bill proposed by Wisconsin Representative Mark Pocan would help clear up some of this confusion. Pocan's "ALEC Transparency Act" would require legislators to report all ALEC scholarships on their statement of economic interests, including the source of funding for those scholarships. Such a bill might help explain just how much of the $356,075 PhRMA sent to the state actually went to Wisconsin's elected officials.
In the meantime, the public remains in the dark. "The burden is really on ALEC, and ALEC legislators in Wisconsin, to explain what this money is being used for," says Common Cause's Heck.
"ALEC and ALEC's current state chair for Wisconsin, Rep. Robin Vos, owe it to the public to provide some clarification."
Update: On March 28, 2012, ALEC issued a press release claiming that only $2,500 of PhRMA's $356,075 contribution "was attributed to fundraising efforts in Wisconsin." The press release does not explain Bennett's statement to CMD or why PhRMA reported to the IRS that its entire scholarship fund contribution went to a Wisconsin address.
ALEC issued the press release after CMD filed a complaint with Wisconsin's Government Accountability Board alleging the "scholarship" program violates the state's ethics and lobbying laws. Contrary to ALEC's assertion, though, the complaint was not premised on PhRMA's contribution, which we document here.