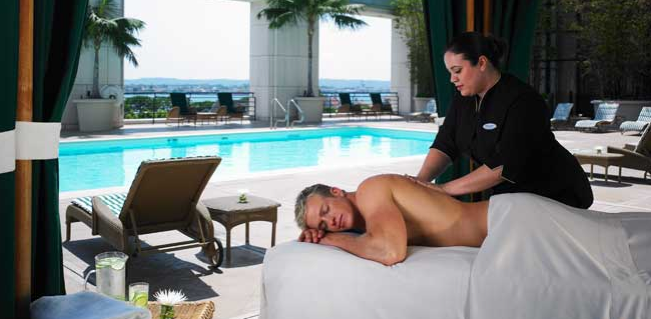 The American Legislative Exchange Council's Annual Meetings and Task Force Summits are held in some of the nation's top travel destinations, at swanky hotels where state legislators and corporate executives enjoy lavish accommodations and exclusive excursions. A registration form for ALEC's 21st Annual Meeting in Tampa, Florida invited members to "come and experience endless sandy beaches, sunny days, beautiful sunsets and the cool gulf breezes," at the posh Hyatt Regency, which features more than 17 golf courses within 35 minutes of the hotel. In fact, a golf tournament and clinic sponsored by the R.J. Reynolds Tobacco Company was one of the event's top activities.
ALEC Meetings: Bring the Whole Family!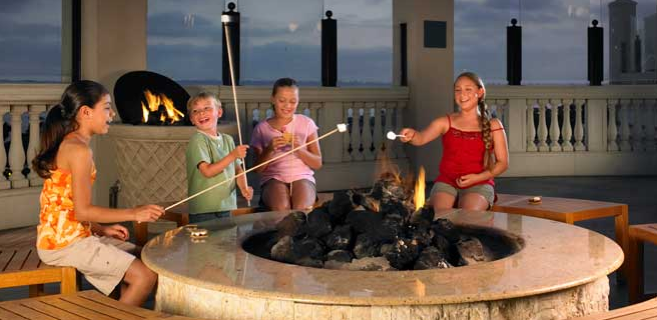 The gatherings are described by ALEC as "networking opportunities," but lawmakers are often encouraged to bring their kids and families –- according to ALEC's 2008 & 2009 IRS forms, the organization spent a combined $549,230 on childcare expenses. At the annual events, politicians, corporate lobbyists and others mingle at extravagant wine-and-cheese receptions, and briefly break from vacation mode to discuss ALEC's corporate agenda. (For example, the task force for all bills involving the complex policies related to "Energy, Environment, and Agriculture" meets for a little over two hours during the trip.)
All-Expenses Paid Vacations
Corporations subsidize ALEC events at places like the New Orleans Marriot and the W Hotel in San Francisco -- sites of the 2011 and 2006 ALEC Annual Meeting. Some legislators receive scholarships from ALEC's corporate-funded coffers to attend, some receive "honoraria" from ALEC, and some pay their own way, but at a subsidized rate of almost 50% less than what corporate members pay. State lawmakers receive regal treatment and lush lodgings, and in the process are handed corporate-friendly model legislation to introduce in statehouses back home. Based on the ubiquity of ALEC bills in state governments across the U.S., it is as if a resort vacation and a room with a view are all it costs to secure the legislative favors of many state politicians.
Hobnobbing with George H.W. Bush at The Broadmoor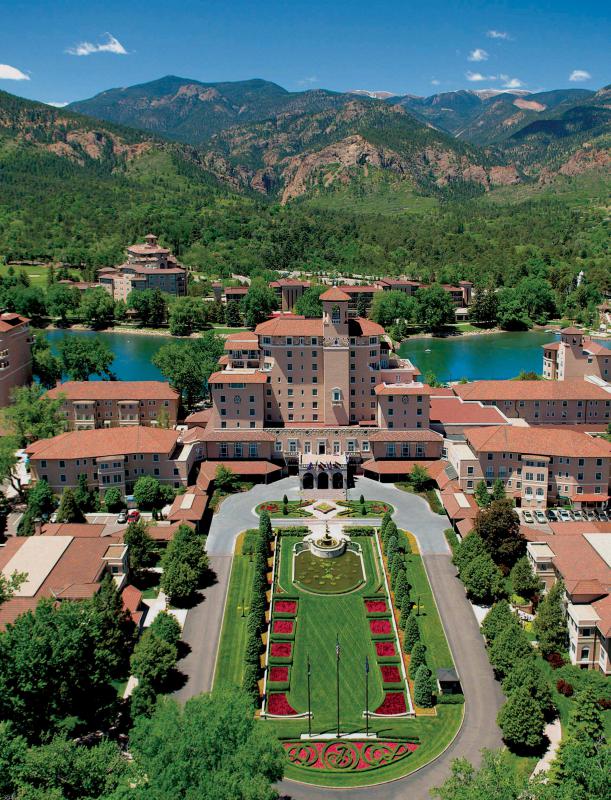 ALEC held its 1992 Annual Meeting at the Broadmoor Resort (pictures below) in Colorado Springs, Colorado. A Forbes Travel Guide Five-Star winner for 50 consecutive years, the Broadmoor features "an award-winning day spa, fitness center, two swimming pools, three outdoor hot tubs, one lap pool; 54 holes of championship golf, six tennis courts with tennis camps; children's programs; 24-hour room service, valet parking" and 24 specialty retail shops. Then-President George H.W. Bush delivered a speech to ALEC members at the 1992 conference. The following quotes are excerpted from his remarks.
"Now, the plan I've outlined today, a plan based on so many ideas that you've fit into the system, ALEC ideas, ALEC initiatives, is the strong, compelling action that our economy desperately needs. Quite frankly, I don't expect the other side to come forward and back their ideas, these pronouncements, back them with action. I think there's a Trojan horse lurking in the weeds, ready to pull a fast one on the American people, and I simply am not going to let that happen."
"Twenty years ago, when ALEC started, I see it that you were a lone voice in the conservative wilderness. Now you gather in these marvelous Colorado mountains at a time when the endangered species list is topped by that creature rarely spotted outside of the 202 area code; I'm talking, of course, about the unabashed, unreconstructed liberal."
"For the past quarter century, the tide has flowed our way for a very simple reason: The American people agree with our philosophy and with our ideas. If imitation is the sincerest form of flattery, the whole world is wearing those red ALEC blankets that I saw last night."
"This is the wave of the future. It will make the public schools better, the private schools better, and the religious schools better. When I got out of the service nobody said to me, 'Here's the GI bill; you can only go to School A.' They said, 'Go to the school of your choice.'"
"I firmly believe we must get a handle on this budget deficit before it strangles our future. My opponent supposedly agrees with me. He says in his speeches that Government takes too much of your money and gives you too little in return. And what do we do about it?"
So Where is ALEC Going Next?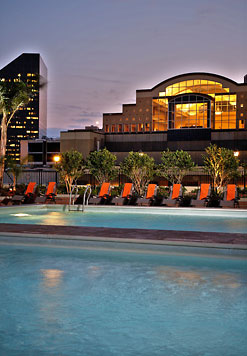 ALEC members are readying their shrimp forks and snus pouches for the 2011 Annual Meeting in New Orleans, Louisiana. From August 3-6, legislators, lobbyists, and CEOs will enjoy accommodations at the Marriott New Orleans French Quarter Hotel, which recently underwent a $38 million renovation. In addition to the "stylish wine bar" and the "5 Fifty 5 Restaurant," ALEC members traveling to this year's conference can expect a hearty greeting from Protest ALEC activists, who on August 5th will gather to stand up against the organization's radical agenda. More details on travel arrangements and housing for the demonstration can be found here.