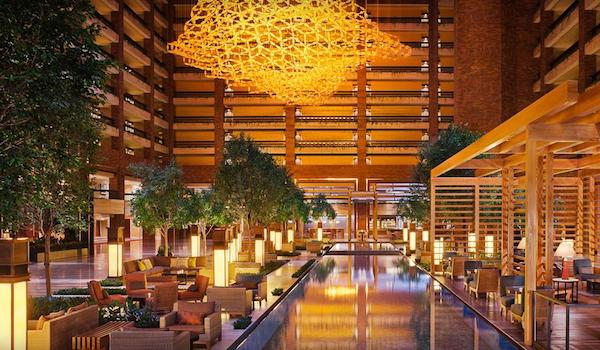 At least 72 corporate funders have cut ties with the American Legislative Exchange Council (ALEC) in the wake of the scandal over its pushing "Stand Your Ground" bills and restrictive voter ID laws that make it harder for Americans to vote. Newly obtained documents indicate, however, that certain long-term ALEC funders such as Koch and the tobacco industry remain committed to ALEC as a tool to advance their legislative agendas.
The new documents show some of the major high-dollar donors to ALEC between 1995 and 2010, although the records are not complete.
Koch Industries Holds ALEC Up
These documents reveal that the petrochemical giant Koch Industries gave ALEC $504,700 between 1995 and 1998. This is in addition to nearly a million dollars that foundations controlled by the billionaire Koch brothers gave ALEC outright between 1998 and 2012, and a nearly $500,000 loan that the Charles G. Koch Charitable Foundation gave ALEC in 1996. These amounts also do not include any personal checks from Charles or David Koch.
Because ALEC is a non-profit registered under section 501(c)(3) of the IRS Code, donations to ALEC can be used as a tax deduction, although Common Cause, Clergy Voice, the Voters Legislative Transparency Project, and the Center for Media and Democracy/Progressive Inc. (CMD) have alleged that ALEC repeatedly violated federal law and have provided evidence to the IRS that shows numerous ways in which ALEC lied to the federal government that it did not lobby and that it did not pay for trips for lawmakers. These citizen complaints remain lodged with the IRS with calls for a civil and criminal investigation of ALEC.
Koch Industries' Mike Morgan has had a place on ALEC's corporate "Private Enterprise" board (which it now calls an "advisory council") since at least the late 1990s, and previously chaired ALEC's corporate board that meets jointly with its legislative board.
CMD reported recently on other newly-obtained documents showing the billionaire Koch brothers' overall political giving to be much more expansive than was previously known. Other new materials show how the Koch-funded "nonpartisan" youth group Generation Opportunity is thanking the Kochs' darling, Wisconsin Governor Scott Walker, for his support of a Koch-approved ALEC model bill. Additional new analysis shows that the Kochs and other right-wing billionaire industrialists have bankrolled the pro-GMO, pro-fracking industry front group American Council on Science and Health. CMD has also released materials showing that Charles Koch actively fundraised for the John Birch Society at the height of its opposition to the civil rights movement, following in his father's extremist footsteps.
Tobacco Industry also Gives ALEC Big Bucks
The new documents also reveal that the tobacco conglomerate Philip Morris/Altria gave ALEC $1,426,700 between 1995 and 2010 -- significantly more than the approximately $50,000 a year it was previously reported to have given ALEC. Reynolds American subsidiary R.J. Reynolds, which along with Philip Morris/Altria controls a vast share of the global tobacco industry, gave ALEC $688,250 between 1995 and 1998 and in 2010.
Like Koch Industries, Altria (formerly Philip Morris) has had a seat on ALEC's corporate board since at least the 1990s. Reynolds also had a lobbyist on the board, from at least 1999 to 2013, but dropped off as of this year.
ALEC has had a long relationship with the tobacco industry, as CMD has reported. Its relationship started it appears after 1979, when ALEC's then-executive director sought funding from the Tobacco Institute trade group. The funding quickly returned dividends when Tobacco Institute President Samuel Chilcote accepted an invitation to attend an ALEC "Exclusive White House and Cabinet Briefing" meeting with President Ronald Reagan and his cabinet in 1981.
Big Pharmaceutical Companies and Others Support ALEC Agenda
ALEC also received $1,260,500 in funding from the Pharmaceutical Research and Manufacturers of America trade group (PhRMA) between 2001 and 2010. That total does not include the $356,075 that PhRMA gave the ALEC Wisconsin "scholarship" fund for junkets for ALEC legislators in 2010, which CMD discovered and reported along with investigative reporter Beau Hodai, culminating in a detailed report of three-plus years of ALEC trips for lawmakers in states across the country and their corporate funders that CMD jointly released with Common Cause and DBA Press.
PhRMA has also had a place on ALEC's corporate board since at least 1999, and has maintained it as of this year.
Other heavy-duty donors revealed in these documents include corporate board members ExxonMobil, which gave $485,000 in 2002 and 2005; AT&T, which gave $358,000 between 2001 and 2010 to advance its agenda to change state telecomm laws; and Pfizer, which gave $321,000 in 2001 and 2010; and Bayer, which gave $99,000 in 2002 and was on the corporate board in 2012.
Other funders include Searle Freedom Trust, the family foundation funded by the "NutraSweet" fortune of G.D. Searle & Company, which was purchased by Monsanto in 1985 and which is now part of Pfizer. Searle gave ALEC $125,000 in 2010.
In late 2013, The Guardian published documents showing that state groups in the ALEC-allied State Policy Network, which CMD has called "stink tanks," exposed their intent to lobby in coordinated fundraising proposals submitted to Searle Freedom Trust, which were judged by then-Wall Street Journal editorial member, Stephen Moore, who had actively defended ALEC (and the Kochs), as noted by CMD.
See the new documents here:
ALEC is holding its 41st annual meeting in Dallas, Texas, this week, at the sumptuous Hilton Anatole, pictured above. At this largest of its three annual national conferences, state legislators from across the country will meet with lobbyists for corporate and special interests like these perennial high-dollar ALEC funders behind closed doors on ALEC task forces to vote as equals with corporate and special interest group lobbyists on "model" legislation to change state laws.
---
For more on ALEC's agenda funded by these heavyweight donors, see CMD's ALECexposed.org. For more on the billionaire industrialist Koch brothers and the power and influence of the Koch cadre and Koch cash, see CMD's KochExposed.org.