Sheldon Rampton and I could see it coming soon after the Democrats took control of the Congress in 2007. In March, 2007 we pointed out that Speaker Nancy Pelosi, with the support of MoveOn, was advancing legislation that would fund the war in Iraq while giving Democrats PR cover, allowing them to posture against it while the bloody, brutal occupation of Iraq continues. We were attacked at the time by Democratic partisans, but unfortunately our analysis has proven correct and today the war in Iraq is as much of an interminable quagmire as it was when the Democrats took control of the House and Senate in January 2007.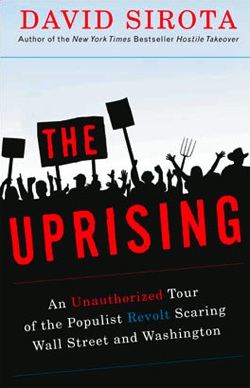 Democratic political activist, columnist and author David Sirota has also strongly condemned this failure of the Democrats and "The Players," DC's professional partisan insiders such as MoveOn. On May 24, 2007 he wrote: "Today America watched a Democratic Party kick them square in the teeth - all in order to continue the most unpopular war in a generation at the request of the most unpopular president in a generation at a time polls show a larger percentage of the public thinks America is going in the wrong direction than ever recorded in polling history. ... That will make May 24, 2007 a dark day generations to come will look back on - a day when Democrats in Washington not only continued a war they promised to end, but happily went on record declaring that they believe in their hearts that government's role is to ignore the will of the American people."
This month, more than a year later, the Democratic controlled Congress once again gave the Bush Administration funding to continue the Iraq war well into 2009. David Sirota now has a new book out: The Uprising: An Unauthorized Tour of the Populist Revolt Scaring Wall Street and Washington. In it he expands on his criticism of the Democratic Party and its partisan, professional antiwar activists in the leadership of MoveOn.
Sirota writes in his new book (page 82), "The absence of a full-throated antiwar uprising is tragic at a time when the country appears more skeptical of knee-jerk militarism than ever before. ...