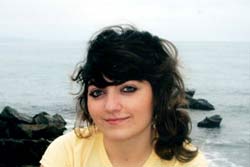 It was four years ago today that I received a phone call from a Los Angeles TV reporter that would change my life, although I certainly didn't realize it at the time.
The reporter said she had been told that CIGNA, the big health insurer I worked for back then, was refusing to pay for a liver transplant for a 17-year-old girl, even though her doctors at UCLA believed it would save her life and her family's policy covered transplants.
I didn't pay much attention to the call at first, because as chief spokesman for the company, I had received many calls over the years from reporters seeking comment about benefit denials. We took them seriously, but usually didn't have to do more than tell the inquiring reporters we couldn't comment substantively because of patient confidentiality restrictions. If pressed, we'd email a statement to the reporter briefly noting that we covered procedures deemed medically necessary and that patients and their doctors could appeal a denial if they disagreed with a coverage decision.