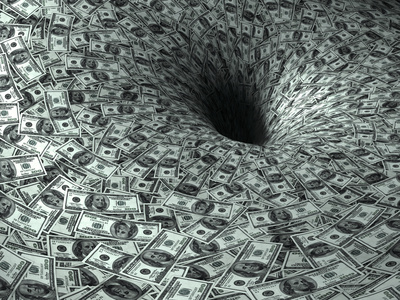 Ever wonder what happens to the premiums you pay for your health insurance?
You might be surprised to learn that more and more of the dollars you pay for coverage are being sucked into a kind of black hole.
It doesn't really disappear, of course. It just doesn't do you a bit of good -- unless, of course, you believe it is to your advantage that it ultimately winds up in the bank accounts of a few investors and insurance company executives, including those who have to power to deny coverage for potentially life-saving care.