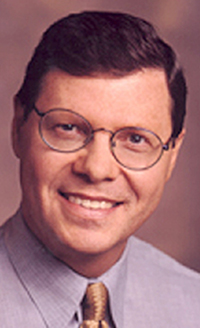 If you listen to Milwaukee talk radio you have no doubt heard WTMJ's Charlie Sykes crying to high heaven about the outrageous, politically motivated witch hunt of Wisconsin Governor Scott Walker being run out of the Milwaukee District Attorney's office. Milwaukee DA John Chisholm has been spearheading a secret "John Doe" criminal investigation of Walker's former staff and associates for two years now. Trials for four of Walker's associates are pending this fall.
According to Sykes, the DA's office is "leaking like a sieve" and is the source of a damaging article in the Milwaukee Journal Sentinel -- a serious charge, since people can be criminally prosecuted for violating the secrecy rules of the John Doe. The Milwaukee Journal Sentinel's Dan Bice has broken most of the stories about the investigation, but has repeatedly denied that he is getting leaks from prosecutors.
Now we have new insight into some of the leakers and leakees. Former Walker deputy chief of staff, Tim Russell, is facing serious charges of embezzlement. Motions filed by the state in Tim Russell's case nail Russell's defense attorneys for keeping reporters up to date on developments. A reporter who should know this because he is on the receiving end? None other than Charlie Sykes.
One of Russell's attorneys emailed Sykes on January 22, tipping him off that more Walker staffers, Darlene Wink and Kelly Rindfleisch, were likely to be charged soon. Four days later, the former aides were charged with misdemeanor and felony corruption. This is the second time that a Russell defense attorney has been caught helping the press. Previously, it was reported that a different Russell attorney handed over court documents to Bice. Bice did not consider this a "leak" since it was a public document, but the fact that Bice is in communication with defense attorneys and many other actors involved in the on-going investigation illustrates that good reporters have a lot of sources. No leak has been directly traced to prosecutors.
Russell's lawyers recently filed a motion to dismiss the case and a motion to suppress evidence. The responsive court documents, written by obviously irritated prosecutors, can be found here and here and make for very entertaining reading.