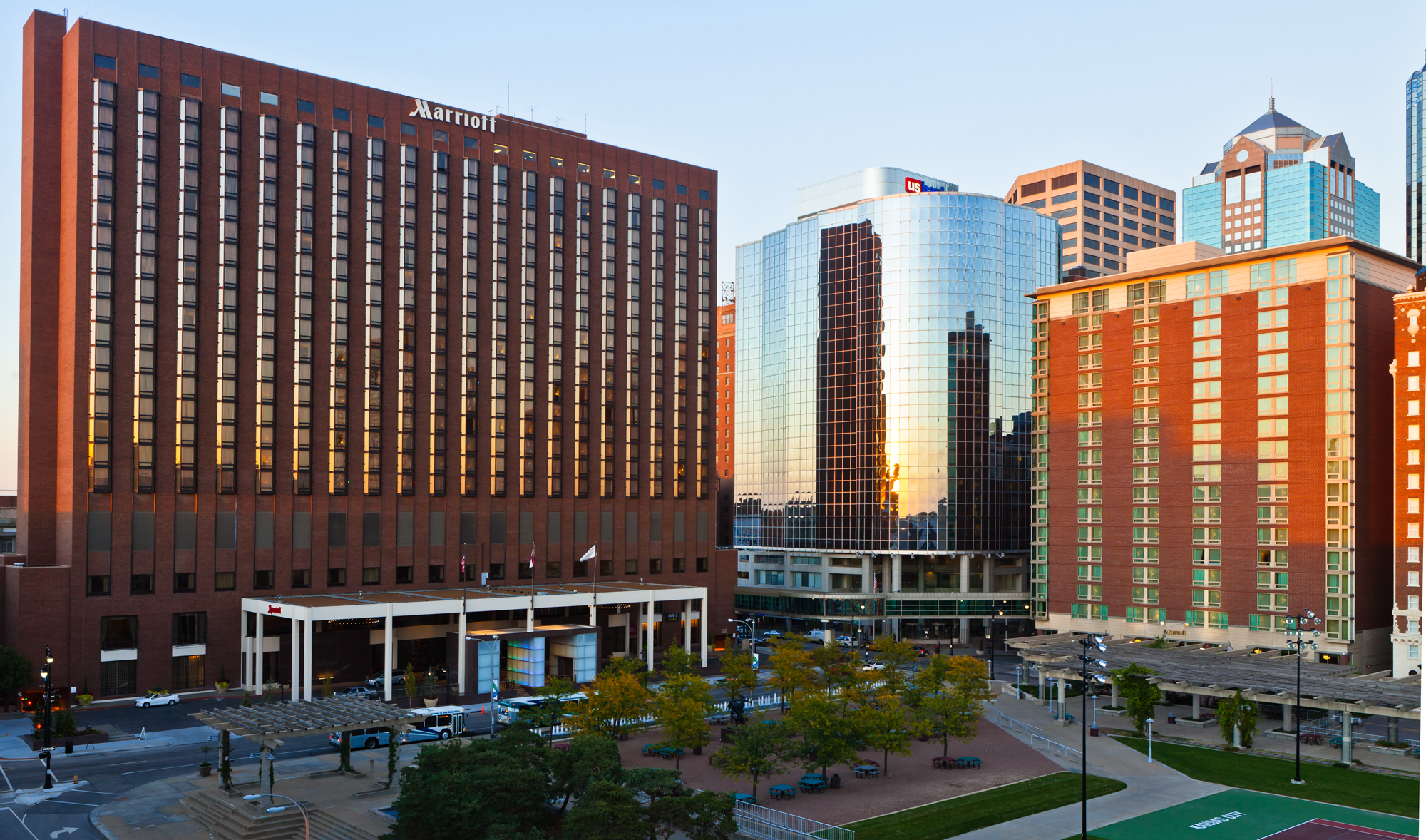 By Brendan Fischer and Mary Bottari
"Legislators hold the cards" at ALEC, spokesman Bill Meierling told Kansas Public Radio on Wednesday.
Yet at ALEC's Spring Task Force Summit this week in Kansas City, it is clear that corporations are still the ones calling the shots.
For example, legislators attending the Commerce, Insurance, and Economic Development task force meeting on Friday will be treated to a presentation titled "Regulating Electronic Cigarettes: Jeffersonian Style."
Electronic cigarette maker NJOY paid to join ALEC last year, according to internal documents published by The Guardian. (As the New York Times has reported in "Selling Poison by the Barrel," the liquid nicotine sold for e-cigarettes is highly poisonous in small doses, especially for children.)  
Another discussion at the Commerce task force is titled "Common Sense in Regulating Cosmetic Services Treatments." Laser hair removal company "Ideal Image Development" joined ALEC last year, according to The Guardian docs.
Are we to believe legislators proposed either of these discussions?
Here's what else is happening at this week's meeting, held at Kansas City's swank Marriott hotel:
Cigarettes and Schools
ALEC's Tax and Fiscal Policy task force, headed by Altria/Phillip Morris' Amanda Klum and New Hampshire State Rep. Ken Weyler, is adding a Joint Education Finance Working Group at this week's meeting.
Why is a tax task force led by a cigarette lobbyist forming an education subcommittee?  Perhaps to advance tuition "tax credit" policies to subsidize charter and religious schools, a scheme dubbed "neo-vouchers" by critics.
"With conventional vouchers, the state effectively bundles tax revenue and distributes it as vouchers. With neo-vouchers the taxpayer and the nonprofits play that role, while the state backfills the funding, reimbursing the taxpayer," says critic Kevin Welner, a University of Colorado-Boulder professor who wrote a book on the topic.
ALEC's Education task force has several tuition tax credit new vouchers on the books, and at this week's meeting, it will consider adding an expanded "Educational Choice Tax Credit Program Act" to the ALEC library. The bill would allow a 100% tax credit for the first five years of the program, which effectively means that both corporations and individuals can entirely reroute their tax dollars from public schools and services to private entities. The credit is then ratcheted down to 50% over the following five years. The bill specifies that even parents who are currently paying for private school tuition can receive funding through the program.
These "neo-vouchers" have been spreading across the country more quickly than traditional vouchers. The tax credit model provides a way to funnel taxpayer dollars to private schools with even less public accountability than with regular vouchers, and to bypass state constitutional provisions that have stood in the way of some state's traditional voucher programs.
In Missouri, ultra-wealthy Rex Sinquefield has poured tens of millions of dollars into ballot efforts and front groups to enact similar neo-voucher tuition tax credit programs in the state, but thus far has been unsuccessful. (Read more about Sinquefield in the Center for Media and Democracy/Progress Missouri report released earlier this week).
Thwarting Pension Activism
Another proposal from the Tax and Fiscal Policy task force, the "Retirement System Board of Trustees and Employees Prudent Investor Act," purports to be a "prudent" measure, but bars pension funds from doing socially responsible investing. In recent years, for instance, unions like AFT and the AFL-CIO have invested $10 billion to create thousands of jobs repairing old infrastructure.
ALEC has long opposed socially responsible investing. For instance, during the 1980s ALEC was a vocal opponent of the anti-apartheid South African divestment movement, as Calvin Sloan has documented. It adopted a model resolution in the late 1990s opposing "socially conscious" investing, warning that "Today a particular company or industry may be unpopular, like alcohol or tobacco, but tomorrow's controversy could be animal rights, nuclear power, defense contractors, the oil industry, etc."
The tax task force is also considering "model" legislation (both a new proposal and amendments to a current bill) to require that states produce data points that make pension obligations look larger, a practice that facilitates ALEC's push for privatizing public pensions.
The amended "Promoting Transparency in State Unfunded Liabilities" requires states to calculate their pension liabilities in a manner that dramatically inflates them by assuming a risk-free interest rate, which at the moment are at historic lows. ALEC's overarching goal with regard to pensions is not that they go to the workers who earned them, but that they be wiped out in favor of private 401K-style plans.
This strategy is not only motivated by an effort to scapegoat and attack public workers and collective bargaining, but to destroy a major democratic force for corporate accountability. Public pension fund managers have been behind some of the biggest lawsuits holding corporate wrongdoers to account, including those involved in the 2008 financial crisis.
Cliven Bundy, Redux
Since the late 1970s, ALEC has pushed "neo-Sagebrush Rebellion" legislation calling for states to assert control over public land -- an issue recently thrust into the spotlight after Nevada rancher Cliven Bundy, who owed a million dollars in unpaid fees for grazing on public land, rallied hundreds of armed militiamen to threaten federal Bureau of Land Management officials trying to enforce a court order. Congressman Raúl Grijalva has requested a federal investigation into ALEC and its role in undisclosed lobbying on bills that undermine federal authority over public lands.
The "Sagebrush Rebeliion" is framed in terms of state's rights and populism, but the money interests behind the movement come from the energy industry -- such as ALEC members Peabody Energy, Duke Energy, and American Electric Power -- which want to exploit the land for oil, gas, and coal extraction.
At this year's meeting, the ALEC Energy, Environment, and Agriculture task force will consider a "Resolution Concerning the Oil and Gas Lease Approval Process on Federal Land" calling for "opening more federal land to drilling."
Members of the Energy, Environment, and Agriculture Task Force have the opportunity on Thursday for an "Off-Site Coal and Gas-Fired Power Plant Tour for State Legislators," where legislators will tour the Kansas City Power & Light Hawthorne Generation Facility. 
On Friday, they'll participate in a task force luncheon on net metering, which incentivizes solar by crediting consumers who feed energy back into the grid -- incentives that ALEC wants to kill. 
Legislators will also hear a stimulating presentation titled "Sue and Settle – How Federal Agencies Replace States with Environmental Groups," and "EPA Approaches to Regulating Greenhouse Gas Emissions under the Clean Air Act."
Tort "Reform," Free Market Health Care, Union-Busting
Other bills and presentations include: 
Tort "Reform" in Florida: Members of the Civil Justice Task Force will be treated to a presentation titled "Judicial Nullification of Tort Reform in Florida" – a discussion of the Florida Supreme Court's recent decision striking down as unconstitutional an ALEC-styled tort reform measure passed in 2003 that capped damages in medical malpractice suits. In March, the Florida Supreme Court issued a devastating decision blasting the Florida legislature and then-Governor Jeb Bush for fabricating an "alleged medical malpractice crisis" to force the bill through the legislature. The medical malpractice caps led to big profits for insurance companies, but "by imposing devastating costs on a few," the court found, laying the burden for the scheme "upon the shoulders of the persons and families who have been most severely injured and died as a result of medical negligence."
"Free Market" Doctor Licensing: The Health and Human Services task force, which has played a key role in trying to thwart the implementation of the Affordable Care Act in the states, will consider another "free market" health care reform: a bill to get states out of the business of ensuring that doctors are qualified. The "Patient Access Expansion Act" would prohibit states from requiring that doctors or health care professionals receive continuing education and certification in order to practice in the state. The task force, co-chaired by Guarantee Trust Life Insurance's Marianne Eterno and Georgia Senator Judson Hill, will also get updates on the "status of federal healthcare reform" and on "outstanding ACA lawsuits."
Union-Busting: ALEC's Commerce, Insurance, and Economic Development task force -- co-chaired by State Farm's Emory Wilkinson and Iowa Rep. Dawn Pettengill -- will recommend that its "DRAFT Public Employee Choice" be introduced in states in conjuction with the union-busting "Right to Work" Act, as a means of guaranteeing that union rights also be limited for public employees. ALEC also brushes off its "DRAFT Resolution on Binding Arbitration for Public Employees" which rejects binding arbitration as a means of settling labor disputes.
"Lobbying Groups Pulling Legislators' Strings" 
ALEC has been struggling recently to rebrand itself as a "legislator-driven organization," but all available evidence suggests this is merely cosmetic.
ALEC announced a policy last year that only legislators -- and not lobbyists -- can introduce model bills or resolutions for board adoption as "model" ALEC policy (after corporate lobbyists and special interest groups vote as equals on the bills with legislators on ALEC task forces), but documents obtained by the Center for Media and Democracy after nearly a year of litigation show that lobbyists merely tap politicians to introduce bills on their behalf.
At last year's task force summit, for example, a lobbying group not only handed ALEC legislators a pre-written model resolution, its representative wrote an entire script for the politicians to recite as they did so. The Wisconsin State Journal noted that the documents show the "lobbying group pulling legislators' strings."