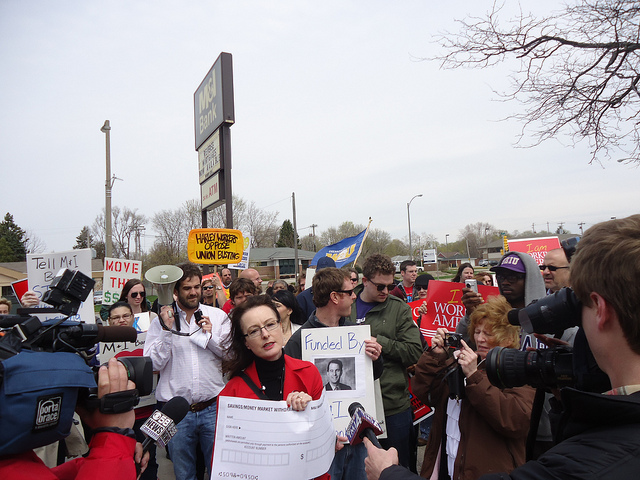 As the economy continues to sputter and new unemployment claims surge to an eight-month high, it hasn't escaped the notice of people on Main Street that the folks on Wall Street are back in the black.
According to Fortune magazine, profits of the 500 largest U.S. corporations have surged 81 percent this past year. Fortune's editors write, "We've rarely seen such a stark gulf between the fortunes of the 500 and those of ordinary Americans."
When Fortune is standing up for the workers, you know it's bad.