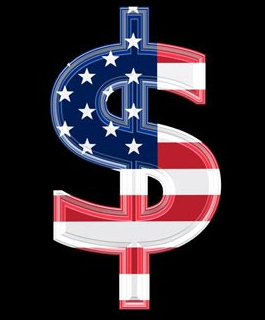 Nine winners of the Nobel prize for peace are calling on NBC to cancel its new TV series, "Stars Earn Stripes" (S-E-S).
The network unabashedly used its monopoly on the U.S. broadcast of the summer Olympic games to promote this new "reality" series, which debuted this week.
The show features eight celebrities competing in what NBC calls "missions inspired by real military" activities -- such as firing missiles and other simulated deadly weapons -- alongside teammates and trainers who served in the military or did other related work.
The Laureates' letter notes that "war isn't entertainment," and they call the show "a massive disservice to those who live and die in armed conflict and suffer its consequences long after the guns of war fall silent." (A pdf of the letter can be downloaded below.)
Women and Men who Have Seen the Human Toll of War Speak Out against "Stars Earn Stripes"
The letter was coordinated by the Nobel Women's Initiative, and its signatories include Jody Williams, an American citizen who won the peace prize for her fight against military landmines that indiscriminately kill and maim people -- civilians and soldiers, including numerous innocent children, during wartime and often for decades afterward. She is the founding coordinator of the International Campaign to Ban Landmines.
Other Laureates who signed the letter include: Betty Williams and Mairead McGuire, who shared the prize for their efforts amidst the fighting in Northern Ireland; Dr. Shirin Ebadi, an Iranian human rights lawyer and activist; and Rigoberta Mechu Tum, who won for her work amidst the civil war in Guatemala.
The other signatories are: Archbishop Desmond Tutu, who won for his efforts to dismantle racial Apartheid in South Africa; Adolfo Perez Esquivel, an Argentinian who led Servicio Paz y Justicia, a Christian organization that seeks peace in Latin America; Jose Ramos-Horta, for his work amidst the civil war on the island nation of East Timor in Southeast Asia; and Oscar Arias Sanchez, the president of Costa Rica who helped negotiate the peace in Guatemala.
Meanwhile, the Famous for Being Famous Seek Even More ... Fame
In contrast to the stature of the Nobel Laureates, the TV series features "stars" vying to earn more fame. It's a cast of people primarily famous for being famous, regardless of whether they have accomplished anything much extraordinary at all.
Surprise, It's Another (Staged-Reality) Palin!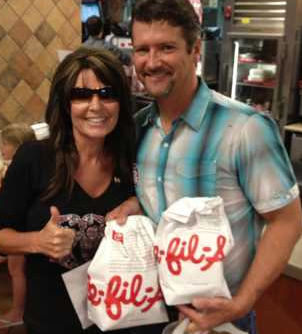 The contestants include Todd Palin, whose fame is tied to his wife Sarah Palin's failed run for the vice presidency. The Palin family's fortune -- before she was plucked by John McCain's handlers from relative obscurity as a first-term governor -- was built primarily by Todd's work for British Petroleum (BP) in Alaska. The family's connection to this foreign-based oil company was not highlighted by his wife in her speeches about foreign control of oil supplies, her misleading claims about climate change, or in the context of her famous catch-phrase, "Drill, baby, drill!"
But the reality show offers seem to keep piling up for the Palins.
Members of the Palin family have cashed in the McCain-Palin ticket for at least three other reality TV spotlights: "Sarah Palin's Alaska," an eight-episode show on the cable channel TLC, which reportedly cost millions to produce and paid her an undisclosed sum; "Bristol Palin: Life's a Tripp," a reality show on Lifetime about the candidate's daughter, who reportedly got pregnant while being home-schooled by her parents; and Bristol's stint on ABC's "Dancing with the Stars."
Barnett produced Sarah Palin's TLC show, giving Todd credit as a co-producer, and Barnett is the executive producer of S-E-S, which features her husband, whom Sarah Palin reportedly also pitched for a TV show about his successful hobby of snowmobiling.
There is no publicly verifiable information on the amount or details of Todd Palin's contract or agreements with Barnett or the network or how much the he or the other celebrities featured on the show are getting paid per episode.
Muhammed Ali's Daughter Laila Charts Her Own Course
Another celebrity contestant on S-E-S is Laila Ali, who also did a stint on "Dancing with the Stars," like Bristol Palin.
She followed her legendary father's footsteps into the boxing ring, but apparently not outside of it -- in at least one key respect.
Her father is the world champion boxer, Cassius Clay, who changed his name to Muhammed Ali and who sought conscientious objector status in the Vietnam War. He has called that battle of conscience one of his greatest fights: his conviction for not submitting to the involuntary servitude of the draft was ultimately overturned by a unanimous Supreme Court decision, but not before he was stripped of his boxing titles.
About the war in Vietnam, he reportedly once said "I ain't got no quarrel with the VietCong .... No VietCong ever called me nigger." Muhammad Ali was vilified for his stance on war; his daughter is reaping rewards for helping to hype it.
Refugees from a Boy Band and other TV Shows
The other celebrities on the show are Nick Lachey, most famous for his failed first marriage to pop star and not-so-smart celebrity Jessica Simpson, although he had some hit songs with the boy band 98 Degrees; wrestler Eva Torres, a "diva" of the WWE; Dolvett Quince, a trainer who has appeared on the Biggest Loser and helped others reach their fitness goals; a former NFL player turned actor, Terry Crews; Olympic gold medalist skier Picabo Street; and actor Dean Cain, who gained fame almost 20 years ago playing Superman on the TV show "Lois and Clark."
The show's no VH1-style "celebrity rehab" for this very physically fit crew, but it's not exactly an all-star cast of big names.
Vets Are Not Quite United about this Mock-Reality War Venture ....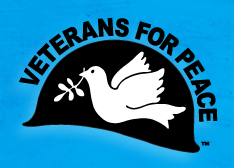 These celebs are joined by eight men who have served in the military or as first responders who compete as teammates for donations to charities. In the debut show, one of the operatives -- the term used by NBC -- says he has killed more than 160 people and another says he can't talk about the casualties of war.
The show is co-hosted by retired four-star Army General Wesley Clark, a former presidential candidate from Arkansas. His co-host is a former co-host of Dancing with the Stars, Samantha Harris.
Despite the endorsement of the show by hired-gun Clark, who emphasized that charities will benefit from donations that are part of the show -- including the $100,000 grand prize -- some veterans groups have joined in objecting to the new NBC series.
These include veterans groups like Veterans for Peace and Military Families Speak Out. A group that helps veterans deal with the aftermath of war and killing, called Swords into Plowshares, also spoke out against the show for "trivializing war."
On Monday night in New York, according to anti-war activist David Swanson, some protestors gathered in opposition to show at NBC's HQ, chanting "Shame, shame. War is not a game" as they delivered a petition against the show with thousands of signatures. (That petition is still open for signatures, here.)
Et Tu, TV Critics?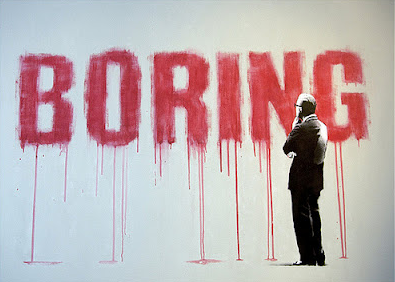 In addition to the Nobel Laureates and veterans groups criticizing the show, some reviewers have also panned it.
One critic called it "offensive" but "boring." Even the trade press, the Hollywood Reporter, agreed with some of the key criticisms of the show: "The complaint that the show unfairly sanitizes the gruesomeness of war is valid. It does seem to belittle the soldiers' experience to turn what they do into a competition...."
Other critics have called S-E-S a form of military propaganda and dubbed it "war-o-tainment."
Although numerous movies glamorize warfare, commercial television accessible to viewers of all ages has not previously featured a show quite like S-E-S.
By all accounts, NBC's new reality show is definitely not M*A*S*H, the award-winning TV show about the Korean War that did not claim to be a "reality" series but painted a much more accurate portrait of the costs of war than S-E-S ever will or even aspires to do.
(The Center for Media and Democracy, which publishes PRWatch.org, contributed analysis to Brown University's "Costs of War" project, which details many of the human and financial costs of the decade of war since 9/11. More details on those findings are available here.)