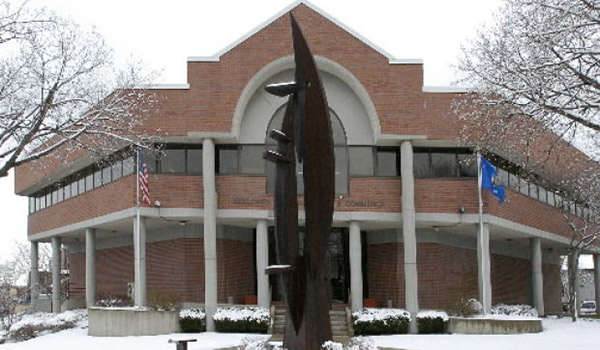 The claims were described as a "bombshell" and "colored with a bit of Macbeth."
On September 9, the U.S. Chamber of Commerce's Legal Newsline cited an unnamed source to claim that the criminal probe into Wisconsin Governor Scott Walker was a personal vendetta that can be traced back to the wife of Milwaukee County District Attorney John Chisholm.
The Chamber publication cited an unnamed source for the allegation that Chisholm "had personal motivations for his investigation," since Chisholm's wife was a public school teacher and union member who "frequently cried when discussing the topic of the union disbanding" as a result of Walker's signature Act 10 legislation.
It was an ugly and personal attack that spread like wildfire across the right-wing news media.
Turns out that the unnamed source, described in the Chamber publication as a "former staff prosecutor" and "longtime Chisholm subordinate," was actually just an unpaid intern who previously made death threats to the prosecutor and his family. The Milwaukee Journal Sentinel's Dan Bice broke the news that the source for the Chamber story is Michael Lutz, a former Milwaukee police officer who obtained his law license less than four years ago and worked, without pay, for Chisholm's office for only five-and-a-half months in 2011 filling out grant applications.
Even if the source were credible, the story doesn't stand up to scrutiny. A "weeping wife" doesn't explain why the non-partisan Government Accountability Board -- a panel of nonpartisan retired judges appointed by the governor and confirmed by the legislature -- voted unanimously to approve the probe or why Republican prosecutors from across the state found that the investigation had legal and factual merit or why an experienced Republican federal prosecutor decided to spearhead the complex investigation. And it defies the laws of time and space to believe that Chisholm's motivation for an investigation that started in 2009 was to retaliate against Walker for introducing Act 10 in 2011.
The Chamber has skin in the game. Its Wisconsin affiliate, the Wisconsin Manufacturers and Commerce, is one of the groups under investigation in the "John Doe" criminal campaign finance investigation, where Chisholm and other prosecutors are looking into alleged coordination between the Walker campaign and third-party dark money groups during the recall elections. According to prosecutors, WMC was involved in campaign-related conference calls with the governor and in 2012 received $2.5 million from Wisconsin Club for Growth, a nonprofit led by a top Walker advisor.
The Chamber apparently thinks that "foul is fair," but that is not the way we have done it in Wisconsin. Attacks on the families of public figures have always been condemned by people of good faith.
The U.S. Chamber and Wisconsin Manufacturers and Commerce should apologize for their smear.