FOR IMMEDIATE RELEASE
CONTACT: Friday Thorn, friday_thorn@prwatch.org
(Madison, WI) – The Center for Media and Democracy's (CMD) series of profiles on "America's Highest Paid Government Workers" today puts the spotlight on George Zoley, Chief Executive Officer of GEO Group, one of America's largest for-profit prison firms providing services to states and the federal government.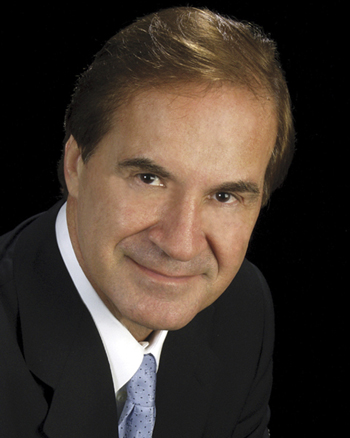 GEO Group's revenue in 2012 exceeded $1.4 billion and CMD estimates that 86% of this money came out of the pockets of taxpayers. CMD's investigation of GEO Group unearthed how the company's cost-cutting strategies lead to a vicious cycle where lower wages and benefits for workers, high employee turnover, insufficient training, and under-staffing results in poor oversight and mistreatment of detained persons, increased violence, and riots.
But according to SEC filings, top officials at the firm are doing just fine. From 2008-2012 George C. Zoley raked in $22 million in compensation. Thank you taxpayers!
Since its founding nearly 30 years ago, GEO Group has profited from federal and state policies that have led to a dramatic rise in incarceration and detention in the United States -- an increase of more than 500 percent over the past three decades. In recent years, with crime rates dropping and sentencing reform spreading, GEO Group has found a new way to keep its profits high: many of its contracts contain bed guarantees or "lock up quotas" that require that a state keep prisons full, and put taxpayers on the hook for empty beds.
For many years GEO Group participated in the task force of the American Legislative Exchange Council (ALEC) that pushed bills that lengthened time in prison, such as so-called "truth-in-sentencing" and "three strikes" legislation, as models for states to adopt across the nation. Today, locking up non-violent illegal immigrants is a new profit center for the firm.
"America's highest paid workers aren't your hardworking teachers, firefighters, or corrections officers. They are CEOs who take over public services and divert millions of tax dollars out of our local communities and into their pockets," said Lisa Graves, Executive Director of the Center for Media and Democracy.
Over the next few weeks, CMD will continue to profile some of the other CEOs who are living large off the taxpayer dime. The effort is part of our ongoing project, OutsourcingAmericaExposed.org, which focuses on the 12 firms doing the most to privatize public services.
Learn more about violence and abuse at GEO Group prisons at our GEO Group profile. Follow the conversation at #OutsourcingAmerica.