The post-Citizens United dark money showdown is underway in Wisconsin.
Wisconsin makes sense. In November 2010, Wisconsin Governor Scott Walker swept to power at a time of economic turmoil with a promise to create 250,000 jobs. Instead, with Republican control of both houses, he passed a bill knee-capping public-sector unions, sparking an 18-day occupation of the Capitol and weeks of mass protests, regularly topping 100,000.
The controversy immediately kicked off a struggle for control of the Wisconsin Senate. Between 2011 and 2012 Wisconsin voters across the state knocked on doors, circulated recall petitions, and put an unprecedented number of state officials up for recall. Thirteen state senators eventually faced recall elections. Close to one million people signed recall petitions for the Governor and Lt. Governor, and even before an election was certified, outside money began to saturate the state. $137.5 million is estimated to have been spent on the recalls in total, the vast majority from out-of-state players.
The source of much of that spending remains unknown. Millions were spent by "dark money" nonprofits -- most of them organized under 501(c)(4) of the tax code -- that allow deep pocketed donors to hide their identity. These groups spent boatloads, but attempted to evaded state disclosure laws by running phony issue ads that do not expressly advocate for the election or defeat of a candidate. These nonprofits are supposed to be social welfare groups, and cannot exist for the "primary purpose" of participating in political activity. Many have interpreted this to mean that no more than 49 percent of their funds can be spent on "issue" advertising.
Dozens of 501(c)(4)s spent huge sums in defense of Team Walker. Not only did they not disclose their donors, they engaged in a dizzying array of fund transfers, spelled out by my colleague Brendan Fischer at the Center for Media and Democracy/PRWatch, perhaps in an effort to stay under the 49 percent line.
These groups played big in the election along with Walker's own campaign committee and the Republican Governors Association, which dropped $9 million on what are called "independent expenditures." Independent expenditure groups are required to register with the state and swear an oath not to coordinate with candidates under Wisconsin law 11.06 (7).
As the funds flooded the state, no one was checking to see if the diversity of groups were playing by the rules. But now someone may be doing just that. In the past few months, a special prosecutor with Republican credentials has issued dozens of subpoenas reportedly related to the recall spending. Because of Wisconsin's unusual "John Doe" statute and its secrecy rules, little is known about the grounds of the investigation, although some reports say prosecutors are looking at illegal coordination between candidates and purportedly "independent" groups.
News Breaks of Criminal Probe into Recall Spending
A John Doe investigation is Wisconsin's version of a grand jury, where subpoenas can be issued and testimony can be compelled behind closed doors. There is no jury, just a judge overseeing proceedings under strict secrecy rules. According to news reports, a high-powered special prosecutor Francis Schmitz (who spent many years as a counter terrorism investigator) is in charge. The right-wing press fails to admit it, but Schmitz has bona fide Republican credentials having once been a finalist for appointment as the U.S. Attorney in Milwaukee during President George W. Bush's administration.
News reports indicate that Schmitz could be delving into "illegal coordination" between the groups based on evidence that came out of an earlier John Doe probe into Scott Walker 2010 race for governor. But because of the secrecy of the proceedings few know the exact nature of the probe and other laws, outside of campaign finance laws could be implicated.
Although the right-wing media likes to portray the previous John Doe probe as a witch hunt that came to naught, in fact six people were found guilty of felony and misdemeanor crimes and many -- including two top aides of then-County Executive Scott Walker -- will be spending quite a bit of time in the pokey. The convictions included various charges, but the allegation that county employees set up and operated a secret Wi-Fi system to raise campaign funds while on the taxpayer payroll, netted two convictions. (See our history of the case, revelatory Walker emails, and the stunning charging documents.) This aspect of the investigation closed in March with no charges against Walker himself or his political campaign committee.
While rumors of a new John Doe had been circulating for weeks, Dan Bice of the Milwaukee Journal Sentinel nailed it on October 24, breaking the story and confirming a five-county investigation. Why five counties? Bice cites a new Wisconsin law that allows legislators to be tried in their own counties, away from "liberal" Madison judges. The law was passed after the last Speaker of the Assembly, Scott Jensen, was charged with felony crimes and wanted to be tried in conservative Waukesha, a move that ultimately worked out well for him.
The right-wing site the Wisconsin Reporter, quickly picked up the story, citing unnamed sources to report that three groups were implicated in the investigation, including the Republican Governors Association, the Club for Growth, and David Koch's Americans for Prosperity. But the Wall Street Journal editorial board later expanded that list, naming some 29 groups (all Republican, mostly 501(c)(4)s), and the Walker campaign itself.
The Wall Street Journal put Wisconsin's Eric O'Keefe on the record as saying he received a subpoena in the John Doe. O'Keefe is an old Koch buddy going back to the days when David Koch ran for Vice President of the United States, bankrolling the Libertarian ticket in 1980. He helped create the Sam Adams Alliance, which trains Tea Party activists, and he is a co-founder of the SuperPac called the Campaign for Primary Accountability and is on the board of directors of Wisconsin's Club for Growth. He was spotted jetting around with Walker as the governor traveled the country raising funds for his recall fight.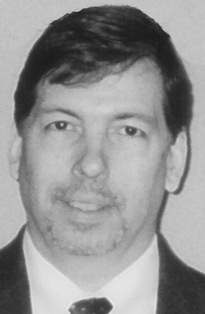 O'Keefe's comments put Wisconsin Club for Growth at the center of the controversy. RJ Johnson, a longtime Republican operative, often cited in the press as "an official" at Wisconsin Club for Growth, is a close friend of Walker's -- named as his "chief political strategist" in Walker's new book Unintimidated. Club for Growth also spent an estimated $9 million on the recalls, according to the Wisconsin Democracy Campaign. Just days after Walker "dropped the bomb" and unveiled his union-busting budget repair bill, Club for Growth was up on air with TV and radio ads praising Walker and attacking public employees. When Walker's popularity plummeted, RJ Johnson advised Walker to get the bill passed "as soon as possible," Walker writes in Unintimidated.
The Wall Street Journal has spun the John Doe as an attack on free speech, a line that was immediately picked up by the echo-chamber on the right. Wall Street Journal board member and political operative Stephen Moore is a founder of Club for Growth and also served on the board of Donors Capital's dark money machine. He is also an ALEC "scholar" who helps to write and produce ALEC's debunked "Rich States, Poor States" report.
O'Keefe's move to break the story with friends at the Journal seemed foolish to some, as he could face sanctions under the John Doe, but he no doubt has the confidence of a man with a lot of money and quite a few lawyers ready to go to the wall on the all "money is free speech" theory.
Dark Money Hires Powerhouse Lawyers
The whole John Doe became much more interesting when the roster of high-powered defense attorneys moved to kill it. Madison's Dean Strang asked the Court of Appeals to halt the investigation on a number of grounds, but the appellate court rejected some of his claims out of hand and asked for more information on others. The Court of Appeals made the unusual decision to unseal its ruling in the case, bringing a welcome degree of transparency to the proceedings.
Strang is a highly respected criminal defense attorney. His most recent high-profile client was Steven Avery, who was jailed for murdering a young photographer shortly after being released from prison and declared innocent in another crime. Strang is also credited with setting up Wisconsin's Federal Defenders program. This is not his first foray into the world of campaign finance, he also represented railroad magnate William Gardner, who was convicted of making illegal campaign contributions to Walker in the first John Doe case. Gardner hid his identity by funneling funds to friends and employees asking them to hand over fat checks to Walker, thereby exceeding the state's campaign contribution limits. It's possible that more of this type of activity has been uncovered in the John Doe.
Joining Strang in representing the posse of groups under investigation are Todd P. Graves and Edward D. Greim, Tea Party attorneys from Kansas (home of Koch Industries). Grime and Graves are representing Tea Party groups and the Texas Public Policy Institute that are angry at the IRS for their clunky targeting of groups with political sounding names during their application process for tax-free status in the 2012 election cycle. Todd Graves was one of the nine U.S. Attorneys improperly fired by the Bush White House in 2006 in order to pave the way for more political appointees.
Another prominent attorney with clients in the case is Michael Bresnick, a Washington, DC, lawyer who was the head of President Barack Obama's Financial Fraud Enforcement Task Force that netted the $13 billion dollar settlement against JP Morgan Chase.
James Bopp, Jr., the Dean of Darkness who has spent 30 years challenging federal and state campaign finance laws, has joined the fray. Bopp is the mastermind behind the Citizens United case, which likened non-profit group spending on issues ads to free speech and opened the flood gates for undisclosed corporate spending in elections. He is also behind the latest Supreme Court case on election spending, McCutcheon, which could erase limits on individual campaign donations. As the primary proponent of the "money is speech theory" to challenging clean election laws, Bopp thinks that anyone should be able to spend any amount they want in any election and that there is no reason for disclosure because "the vast majority of people don't care," he says.
Bopp may think he has his finger on the pulse, but he neglects to mention that every time the issue is put on the ballot, citizen's vote overwhelmingly for disclosure, for an end to big money politics and even for overturning his Citizens United case. So far, more than 16 states and more than 500 communities have taken a stand against Bopp's "money is speech" theory.
Dark Money Press Ramps Up the Intimidation
Dan Bice, the 20-year veteran of the Milwaukee Journal Sentinel who broke the news of both John Does, is being slammed by right-wing media spinning the probe as a "witch hunt" and a "vendetta." His report of a major investigation underway in the state was called as "low point in the history of modern journalism," on the Journal's right-wing news site called RightWisconsin. Notably, RightWisconsin was launched with a handout from Club for Growth. Fortunately, the Journal Sentinel is unlikely to toss overboard the award-winning reporter who is one of the only people left in the state who actually breaks news.
Initially led by Milwaukee County prosecutors, the investigation is now being headed up by another big gun, former federal prosecutor Schmitz. Because he prosecuted terrorists for a living, Schmitz snapshot is not easily available online, prompting one reporter to hand draw a goofy portrait of him. Schmidt should be ready to have his house staked out and photos of him picking up the newspaper in his jammies published. During the last John Doe, the right-wing press made a big deal of the yard signs posted by one of the prosecutor's wives.
So far there have been no reports of any Democratic groups being investigated, which is not conclusive. The Democrats had a number of independent expenditure groups on their side, but spent very little through any of the controversial 501(c)(4)s. This chart by the Wisconsin Democracy Campaign shows the players and how much they spent or were estimated to have spent.
Illegal coordination is rarely charged in Wisconsin. Common Cause state director Jay Heck points to a 1997 case that netted big fines for the players. In 1997, former state Supreme Court Justice John Wilcox settled a suit that charged that his campaign had illegally coordinated with an independent expenditure group. He and his campaign manager, Mark Block, were fined and Block was barred from working on any state campaigns for seven years. Block went on to work for David Koch's Americans for Prosperity and run the Herman Cain presidential campaign in 2011 (the Center for Media and Democracy initiated a request with the IRS to investigate Block's use of a separate charity to help fund Cain campaign trips).
With regard to Bopp, Heck has this to say. In all of his years as an advocate for clean and open government, Heck says he has "never come across a Wisconsinite who said they wanted to know less about money in politics, they always want to know more" about the forces shaping their democracy.
For his part, Walker is staying mum. This week Walker told Bice, "To me, I'm leaving it up to the people who are authorized to talk about it." Walker said: "If you know anything about it, then you are legally prohibited from talking about it. If you don't know anything about it, you shouldn't be talking about it."
"So either way, I'm not going to talk about it."