Nationwide Mutual Insurance Company, a "mutual" insurance and financial services company, published a press release last week distancing itself from the controversial American Legislative Exchange Council (ALEC). In the release, the company said it had not funded ALEC for over a decade.
However, a review of ALEC materials by the "2old2care" blog, verified by the Center for Media and Democracy (CMD), revealed that a Nationwide employee received an ALEC award for corporate lobbyists and special interest group representatives four years ago.
Susan Valauri, who is currently Nationwide's senior director of government relations, won ALEC's "Private Sector Member of the Year Award" in 2008.
Alan Smith: Nationwide, ALEC, and Heartland
Ms. Valauri received the award from ALEC, when it was led by Alan Bronson Smith. He was Nationwide's head of government relations from 1978 to 2002. Smith not only represented Nationwide on ALEC's corporate "Private Enterprise" board a decade ago, but also a few years after leaving Nationwide he became the Executive Director of ALEC from 2008 to 2009.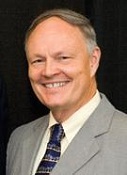 Nationwide's current Director of Public Relations, Dace de la Foret, told CMD: "I spoke to Susan Valauri, and she confirmed that based on Nationwide's decision not to continue its affiliation with ALEC she resigned from her position as Private Sector Chair at ALEC prior to 2002. The 2008 award was for past service, and at the time she was not a member nor did she have any affiliation with ALEC." The date of her award overlaps with the period that her former colleague, Smith, was managing ALEC's day-to-day affairs.
After leaving ALEC, which is now led by former Verizon lobbyist Ronald Scheberle, Smith took a post with ALEC's long-time partner, the controversial Heartland Institute. Heartland gained notoriety with its billboard campaign comparing Americans who believe the climate is changing to the Unabomber, Ted Kaczynski. Like ALEC, Heartland has lost corporate donors due to its controversial positions.
In his role at Heartland, Smith advanced corporate agenda items such as changes to the rules for using car parts after a car crashes, a long-standing item on the ALEC wishlist. Nationwide has backed similar legislation, among other items on its legislative agenda. Smith was part of Heartland's "CFIRE" project, which stands for "Center on Finance, Insurance and Real Estate."
Smith Co-Founds Heartland Splinter Group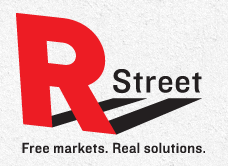 Last year, Smith opened Heartland's "operational hub" in Ohio to push its agenda to change the laws in the Buckeye state. But CFIRE, which was led by long-time ALEC "Advisor," Eli Lehrer, was recently spun off from Heartland. Now Lehrer leads a new group pushing a similar agenda in DC, called the "R Street Institute." Nationwide's former lead lobbyist, Smith, is described as a co-founder of R Street and is listed as its "Midwest Director."
R Street's agenda echoes ALEC's with the familiar claim: "Free markets. Real solutions." And R Street appears to be pushing the agenda of some of ALEC's big benefactors, such as Big Tobacco with its interest in changing laws to advance the claim that the consumption of tobacco can "cure" smoking, which is also on ALEC's agenda.
While Nationwide's former chief lobbyist works to promote items that echo the ALEC agenda, Nationwide's current leaders are sticking to their statement distancing the company from ALEC and standing by their decision not to fund ALEC's activities. Meanwhile, State Farm Insurance, another mutual company, continues to stand by ALEC, although calls for it to cut ties with ALEC continue.
---
(CMD's Executive Director, Lisa Graves, contributed research to this report.)