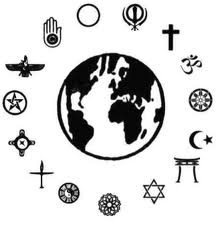 "All that is necessary for evil to prevail is for good men [and women] to do nothing," wrote Sergei Bondarchuk. In order to stand up to the escalating animosity directed against Muslim Americans, and in light of the upcoming anniversary of 9/11, I helped create this pledge to support religious freedom and stand in solidarity against bigotry and intolerance. I hope people of all faiths, and people of conscience who do not practice a religion, will speak out against the planned burning of the Koran this Saturday, as with the burning of any sacred books or other books. Surely, good men and women in this country vastly outnumber hate mongerer Terry Jones and his little band of religious bigots in Gainesville and elsewhere.
Any ancient text -- including the Old Testament, the New Testament, the Koran, the Upanishads, The Republic, City of God, to name just a few -- has sentences that can be taken out of context by extremists in attempts to rationalize behavior that most modern followers or readers would reject as inconsistent and unacceptable in this day and age. In the days after September 11, 2001, people of all faiths -- Muslim, Christian, Jewish, Hindu, Buddhist, and others, along with agnostics and atheists -- condemned those who attacked the World Trade Center and the Pentagon as murderers whose acts were not acceptable to any moral person. But the recent wave of intolerance and hatred across the country, symbolized by the burning of books, has unfairly maligned innocent practitioners of Islam. I believe we must stand against such acts, and the spin and propaganda they represent, before they take root. So three of us, who have long worked to strengthen national security and protect civil liberties, sat down and drafted it -- civil liberties lawyer Kate Martin, former national security official Suzanne Spaulding, and me. We wrote it because we do not believe that the voices of intolerance are an accurate reflection of America, and we worry that such intolerance puts wind in the sails of terrorists' propaganda. We hope Americans will respond to this call to stand up for religious freedom and against intolerance, and demonstrate that this nation remains committed to these fundamental founding values.
The pledge, pasted in its entirety below, simply asks people of good will to add their voices.
We are proud to live in the United States , a country founded on constitutional principles of tolerance and religious freedom.
We affirm America 's commitment to these principles.
We condemn bigotry and intolerance by any and all, especially those who murder others in the false name of their religion.
We condemn the act of burning the Koran, a sacred text for millions of Americans and others around the world, as we would condemn the burning of all sacred texts.
We pledge to remember Americans and others from around the world, including Muslims, Christians, Jews, and people of other faiths, who were murdered on September 11, 2001, American service men and women of all faiths who have lost their lives in the wars since then, and innocent civilians, of all faiths, who have died in those wars, and to honor their sacrifice by reaffirming our commitment to the principles of tolerance and religious freedom.

Please join us in lighting a candle in solidarity on the eve of September 11th and that night. Share
the link to our petition
on your website, Facebook page, or Twitter, and forward it to appropriate lists of potential signers: http://salsa.democracyinaction.org/o/632/action/Tolerance