Perhaps, in the case of Armstrong Williams, the third time will be the charm.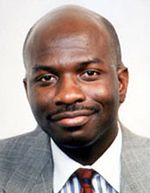 The first two official investigations failed to hold anyone accountable for what can only be described as a textbook case of government propaganda. The results of the third investigation, by the Federal Communications Commission, were announced recently (PDF file). The FCC found Williams and two media companies to be at fault, issuing a citation against Williams and proposing fines of $40,000 against Sonshine Family Television and $36,000 against Sinclair Broadcast Group.
It's more bad news for fake news, but will the fines stick? And what are the implications of the FCC's findings?
As you may remember, Armstrong Williams is a conservative pundit who signed a $240,000 contract with the U.S. Education Department in 2004. Through his PR firm, the Graham Williams Group (GWG), Williams agreed to promote the "No Child Left Behind" (NCLB) policy to minority audiences. The work was part of a larger contract between the Education Department and the major PR firm Ketchum.
The PR contract (PDF file) makes clear that Williams sought to persuade his viewers, as well as fellow commentators. "Ketchum shall arrange for Mr. Williams to regularly comment on NCLB during the course of his broadcasts," the contract states, referring to Williams's television show, "The Right Side." Later on the same page, it adds: "Mr. Williams shall utilize his long term working relationship with America's Black Forum, where he appears as a guest commentator, to encourage the producers to periodically address the No Child Left Behind Act."
The FCC Doesn't Believe You
The FCC's citation (PDF file) of Williams's PR firm is a study in understatement.
Williams apparently argued that he did not need to disclose the Education Department payments, since the Department only paid him for radio and TV ads, not favorable commentary. "The evidentiary record, however, belies GWG's explanations," the FCC responds, noting clauses in the PR contract, correspondence between Williams and Ketchum, and Williams's monthly reports on his Education Department work.
"We find GWG's explanations that its monthly reporting efforts, made over a year-long period, 'were incorrect in listing all of [Williams's] media interviews and activities and automatically includ[ing] them,' or that Williams only 'realized for the first time' such significant reporting errors in January 2005, after this matter was disclosed by the national press to be unpersuasive," reads the FCC citation. Ouch.
The remarkable extent of Williams's NCLB promotion is apparent from the titles of the television programs in question. Discussing educational policies on episodes devoted to "Year End Review" and "Young Americans in Government" doesn't seem like much of a stretch, but shows titled "What is Faith" and "National Security"? It sounds like someone was trying to justify his quarter-million dollar PR contract.
According to the television stations that aired the Williams NCLB programs, they were not told of the Education Department payments. Under the Communications Act and the FCC's sponsorship identification rules, either Williams or his firm needed to provide disclosure to the broadcasters. The FCC found both Williams and GWG at fault, and while neither will be fined outright, any further violations may result in fines of up to $11,000 per day or per incident. It isn't clear why Ketchum wasn't also cited and made liable for future fines.
But if Williams didn't tell the TV stations that what they were airing had been bought and paid for, then why is the FCC proposing fines against Sonshine and Sinclair?
There Are Other Reasons You're Wrong
In Sonshine's case, its station WBPH-TV in Bethlehem, Pa. was paid $100 for airing each of Williams's "The Right Side" shows. Sonshine argued that the payment did not need to be disclosed, as it was a nominal amount. Moreover, it argued, the shows were identified as "Right Side with Armstrong Williams," with production credits listing Williams's PR firm.
The FCC was not impressed. "The statute requires sponsorship identification where a broadcaster is paid 'any money, service or other valuable consideration,'" reads its explanation.
Moreover, "a sponsorship identification announcement must state in language understandable to a majority of the audience that the station has received consideration for the matter broadcast and from whom that consideration was received." The FCC notice further states that disclosures to viewers must include either the words "sponsored by" or "paid for," since "alternative types of identification" may result in "confusion and harm."
The FCC's proposed $40,000 fine against Sonshine reflects a $4,000 fine for WBPH's having aired each of the five Williams NCLB programs, twice.
In Sinclair's case, nine of its stations (WABM in Ala., WVTV in Wis., WUXP in Tenn., WPMY in Penn., KABB in Texas, KOCB, WTWC and WEAR in Fla., and former Sinclair station KSMO in Mo.) had aired an episode of America's Black Forum titled "2004 Election Countdown," during which Armstrong Williams discussed NCLB.
The stations hadn't been paid to air the program, and hadn't been notified that Williams was being paid by the government. But they aired a political program without disclosing that it had been provided by an outside source. "Broadcast stations must identify the sponsor of any materials or services furnished for use in connection with 'any particular broadcast matter or any broadcast matter involving the discussion of a controversial issue of public importance,'" explains the FCC notice.
The FCC's proposed $36,000 fine against Sinclair reflects a $4,000 fine for each of the nine stations that aired the "2004 Election Countdown" program.
What About VNRs?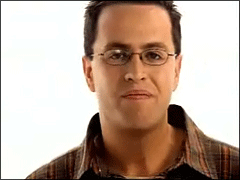 The FCC's findings in the Armstrong Williams case further clarify how the Communications Act and the sponsorship identification requirements apply to today's media landscape. Last month, the agency proposed its first-ever fines for undisclosed video news releases (VNRs), under the same laws and regulations.
Some of the principles articulated in the Williams case may well apply to VNRs, as well. For instance, must stations airing VNRs disclose them to viewers using the language "sponsored by" or "paid for"?
That's a bigger question than you might think. Lawyers for the public relations and broadcast industries have argued that any mention of the company behind the VNR should count as disclosure. At the recent Society of Professional Journalists convention, Wiley Rein attorney Jim Bayse argued that Jared Fogle being identified as a Subway spokesperson was adequate disclosure for a Subway-sponsored VNR tracked by the Center for Media and Democracy.
We've argued that identifying someone as being affiliated with a company in no way communicates that the video being aired was provided and/or sponsored by that company. The FCC's language in the Williams case -- that disclosure must make clear "to a majority of the audience" the relationship between the sponsor and the broadcast material -- seems to agree with our interpretation.
FCC Commissioners Jonathan Adelstein and Michael Copps issued a joint statement on the Williams rulings that could also apply to industry objections to VNR disclosure:
While some will try to turn this into a First Amendment issue, sponsorship identification in no way requires anyone to limit anything they communicate. On the contrary, it requires more speech, not less. The only reason it can be construed as limiting expression is because broadcasters and cable operators are too embarrassed to reveal who paid to produce or espouse material they are pretending is their own product. In fact, established ethical guidelines, which are routinely ignored, call for just such disclosure. The reticence to disclose, or to otherwise refrain from using material paid for by a sponsor, is not a restraint upon free expression.
We couldn't agree more. Fake news has been a problem for decades, and the PR and broadcasting industries have long since proven themselves unable or unwilling to ensure the public's right to know. The FCC's recent actions on payola pundits and VNRs are an important first step in bringing honesty and responsibility back to the airwaves.
---
Diane Farsetta is the Center for Media and Democracy's senior researcher.