There's good news for citizens and bad news for investors in the latest quarterly financial report of Medialink Worldwide, the biggest player in the fake news business.
In the three months to the end of June Medialink the company lost $923,000. This was on top of the $1.13 million loss for the January to March quarter. The losses, the company's latest quarterly financial report states, are just over double the amount lost in the first half of 2004.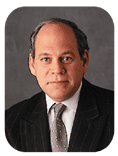 A few days after the latest quarterly results were released in late July, Medialink's founder, President, Chief Executive and Chairman of the Board, Larry Moskowitz was on a conference call putting a brave face on the latest results.
Moskowitz, who was paid $334,000 in 2004, explained to investors that one of the reasons for the latest losses was that real news, especially in April, had reduced the amount of available airtime for the company's bread and butter services such as video news releases (VNRs) and audio news releases (ANRs).
"While bombings, as tragic as they are, tend to be one or two or three-day stories when it comes to the local news level. A story like the passing of the Pope and the installation of a new Pope is something that really affects local stations all around the country and all around the world ... That story did have a negative impact on us," Moskowitz said.
Once the story faded, Moskowitz explained, the company's performance "normalised" in May and June. In its annual report for the 2004 calendar year, Medialink described itself as "a global leader in providing unique news and marketing-related media strategies and solutions that enable corporations and organizations to inform and educate target audiences with maximum impact on television, radio, print, and the Internet."
Given the losses, it is not surprising that the share price for the company, which trades on the Nasdaq stock market, has slumped to near to its lowest point of the last decade. (It has dropped from a peak of $5.39 in late February to $3.18 in early August. By way of comparison, throughout most of 1998 Medialink was trading in the $15 to $20 range).
While the global PR industry annually turns over approximately $6 billion, Medialink Worldwide aims to increase its slice of the $60 billion the advertising industry spends buying 30-second advertisements for its clients. As a minnow, with 2004 revenue of just under $37 million, it is a pitch that may reassure nervous investors.
Pay to play
Video and audio news releases are sometimes referred to as "free advertising." Companies put them out in the hope that local TV and radio stations will use them as filler, but stations that do so don't receive payment. This, of course, also means that some VNRs and ANRs are merely ignored. To minimize the risk of real news events squeezing out fake news, Moskowitz said, his company is aiming to shift clients towards actually paying for the placement of its material on cable news channels.
"We have had client appetite for services where we create and use our same kind of production skills. But instead of merely distributing to the news operations around the country and the world we are actually buying time, so giving a guarantee to our public relations customers who never before had the luxury of knowing what would happen in advance ... We will continue to move down that road," Moskowitz said during his conference call with investors.
In its 2004 annual report Medialink boasts of its prowess in helping clients sell their version of the "news" to the public. "Medialink assisted DaimlerChrysler with its litigation communications strategy by scheduling and producing broadcast interviews featuring its senior legal expert speaking out on national and local television and radio newscasts in support of tort reform in the United States. To help extend DaimlerChrysler's message against lawsuit abuse, Medialink also produced and distributed taped video to TV stations that explained a particular case involving an alleged bogus lawsuit against the automotive manufacturer," it stated.
"In another example, Morgan Stanley employed Medialink's radio production and distribution service as a means to educate listeners regarding personal finance issues on a weekly basis," Medialink stated.
Surprisingly for a company that primarily relies on VNRs and ANRs for its income, there was no mention during the conference call of the possibility that regulatory restrictions by Congress and/or the Federal Communications Commission could collapse the fake news market.
There's no doubt though that the possibility worries Moskowitz. In its first quarter financial statement for 2005, Medialink for the first time included "potential regulatory action" as one the many risk factors in its cautionary note about any "forward-looking statements."
Nor was there any mention to the conference call that in June Moskowitz hired the lobbying company Public Strategies, Inc. (PSI) to "to keep an ear to the ground" on potential regulatory threats to the fake news business.
O'Dwyer's PR Daily reported that heading the Medialink account are PSI's John Krueger and William Moore. Moore is the former chief of staff to Representative David Price, a founding member of the Congressional Future of American Media Caucus (FAM).
FAM, which was established in April 2005, comprises 19 members of Congress, overwhelmingly Democrats, who are promoting policies for "an accountable, diverse, fair and independent media." As any Congressional move against VNRs would be most likely to originate from FAM, or at least seek its support, Medialink's hiring a lobbyist with close connections to one of its members is a shrewd move.
As the owner of 551,089 Medialink shares, which represents 8.88% of the company stock and are worth just over $1.7 million, Moskowitz has good reason to take the prospect of restrictions on fake news seriously.
"Voluntary Guidelines"
If you don't want to be "educated" by Morgan Stanley or sold on the virtues of "tort reform" by DaimlerChrysler, change is required. As with most industries under pressure, the fake news industry and broadcasters are arguing that existing voluntary guidelines are sufficient. Under these guidelines producers are expected to disclose the "news" sponsors to the broadcasters who should disclose it to the audience. Such guidelines, which are routinely ignored, are designed to pretend there is a semblance of decency in the grubby business of fake news.
Nor do fake news producers or broadcasters want mandatory on-screen labeling of sponsors on each video frame or in audio stories. While both claim mandated standards would be an unwarranted intrusion on a free press, the reality is that the constitution is being invoked to mask self-interest. For broadcasters, especially at a local level, free fake news is far better for the bottom line that researching and producing real news. The producers of fake news, such as Moskowitz, also know that it is in their self-interest to avoid mandatory disclosure, which would result in decreased usage of their material.
Only public pressure and regulatory action will end fake news. While Congress has instituted a one-year ban on government funding of VNRs via a budget bill, the best prospect for curbing the use of corporate PR dressed up as "news" lies in the current review by the Federal Communications Commission of disclosure standards for broadcasters.
---
Uncovering who is producing and broadcasting fake news is an ongoing research project, and you can help! Become a SourceWatch volunteer contributor and help develop our articles on Fake News.