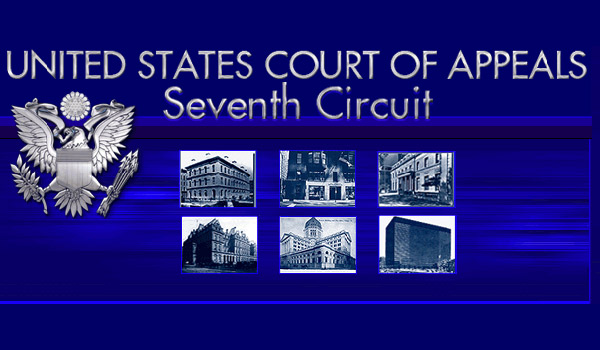 Federal Judge Rudolph Randa may have overreached when he halted the state criminal investigation into Wisconsin Governor Scott Walker and allied groups, a panel of federal appellate judges suggested on Tuesday.
"This is a federalism issue," Diane Wood, chief judge of the 7th Circuit court of appeals, said of the case. "Should a federal court step in and stop a state proceeding?"
"Federalism is certainly present…" replied Wisconsin Club for Growth (WiCFG) attorney Mark DeLaquil, from the Washington, D.C. law firm Baker & Hostetler.
"Its predominant!" Wood interjected.
The case, an appeal of federal Judge Randa's order from May halting the criminal campaign finance investigation, has major implications both for transparency in Wisconsin elections and for the future of Walker's political career.
Tuesday's hearing suggested the 7th Circuit judges were wary of a federal court cutting off a state criminal investigation, being conducted under state law, and overseen by state courts.
If the 7th Circuit overturns Judge Randa's injunction, it would undercut Walker's repeated statement that "this is a case that has been resolved," and that a federal judge had found "there is nothing wrong with what we did."
Yet the future of the probe would then lie with Wisconsin courts, which have paused the investigation while appeals on the scope of Wisconsin law are pending.
The case was heard by Judge Wood (who was appointed to the appeals court by President Bill Clinton), Judge William Bauer (appointed by President Gerald Ford), and Judge Frank Easterbrook (appointed by President Ronald Reagan).
Wisconsin Club for Growth Doesn't Trust Court It Elected
In arguing for federal intervention, WiCFG expressed a lack of confidence in the Wisconsin courts, particularly the Wisconsin Supreme Court.
"In Wisconsin Club for Growth's experience, it is very difficult to get effective relief through the Wisconsin Supreme Court system," DeLaquil said.
This was a surprising statement, given that WiCFG would appear to have the Wisconsin Supreme Court that it hoped for: it has played a key role in electing the court's conservative majority.
According to data from the Wisconsin Democracy Campaign, Wisconsin Club for Growth has been a major player in judicial elections, spending at least $1,615,860 on the last four Supreme Court races. Its preferred candidates have consistently won.
Yet now, WiCFG is claiming that it "is very difficult to get effective relief" from the same Court it helped assemble.
O'Keefe sat in the courtroom's second row with his wife, Leslie Graves, who runs the Lucy Burns Institute in Madison (publishers of Ballotpedia, Judgepedia, and other sites). Sitting in front of O'Keefe was his dapper lead counsel, David Rivkin, a former attorney in George W Bush's Justice Department perhaps best known for defending torture and the Iraq war.
No Need for Federal Intervention?
Prosecutors had been investigating whether Walker and his campaign evaded Wisconsin disclosure requirements and contribution limits by coordinating activities with nonprofit groups like WiCFG during the 2011 and 2012 recall elections.
Documents released late last month showed the governor raising funds for WiCFG from out-of-state millionaires and billionaires, with the promise that the donations "are not disclosed," according to a set of fundraising talking points prepared for Walker. One check to WiCFG, from billionaire commodities king Bruce Kovner, notes in the memo line that its purpose was for "501c4-Walker." Common Cause Wisconsin director Jay Heck called it "unprecedented" for a Wisconsin governor to be involved in such activities.
Up to this point, the most contested issue in the case has been the extent to which candidates can work with outside groups. WiCFG and the Walker campaign claim Wisconsin law doesn't prohibit coordination on "issue ads" that stop short of telling viewers how to vote. Prosecutors point to Wisconsin appellate court precedent and advisory opinions that say otherwise from the Government Accountability Board, the agency charged with interpreting and applying Wisconsin campaign finance law.
Yet the 7th Circuit panel only addressed this matter indirectly. The bigger question at Tuesday's hearing was whether the issue should be resolved by state or federal courts.
The case "is not a frontal challenge to Wisconsin [campaign finance] law," Wood said, although WiCFG would like it to be. "It's about enjoining a prosecution by the state."
The judges questioned whether a federal suit was necessary at all, since O'Keefe had been able to challenge the probe in state court.
In January of 2014, the judge recently appointed to oversee the John Doe proceedings, Judge Gregory Peterson, temporarily sided with WiCFG's and Walker's narrow interpretation of Wisconsin law and quashed the subpoenas that had been issued to them.
Peterson then stayed his own order, acknowledging long-standing Wisconsin precedent on coordinated issue advocacy and calling the prosecutors' theory an "arguable interpretation" of the statutes. He said a Wisconsin appellate court should resolve the dispute between dueling interpretations of Wisconsin campaign finance law.
While that state appeal was pending, WiCFG sued prosecutors in federal court, alleging the investigation violated their First Amendment rights.
The fact that WiCFG could challenge the probe in Wisconsin court showed that O'Keefe and WiCFG had an adequate remedy under state law, the 7th Circuit panel suggested, and didn't need a federal court to intervene.
"I'm very worried about a precedent where somebody frustrated with the pace of things [in state court] … can run across the street to the federal court" and ask them to fix it, Wood said.
Easterbrook Skeptical of WiCFG's Claims
In May, without holding a hearing, Judge Randa halted the probe and deemed that coordinated issue ads were not subject to Wisconsin law, and that it would be unconstitutional if they were – even though proceedings on the scope of Wisconsin campaign finance law were pending in Wisconsin courts. Randa has regularly attended judicial junkets funded by the Koch network and the Bradley Foundation, the Center for Media and Democracy discovered, which are the same financial interests backing the groups under investigation.
Easterbrook, a prominent conservative judge, appeared skeptical of WiCFG's case. He pressed WiCFG's attorney on whether they believed that coordinated issue advocacy was prohibited under Wisconsin law. The Club's attorney stated their position is that the activity under investigation was legal, yet that federal constitutional intervention is also necessary.
"That gives me a serious problem," said Easterbrook.
WiCFG is asking the court to "decide a federal constitutional issue without conceding that it is illegal under Wisconsin law," Easterbrook said.
In other words, if the alleged coordination was legal under Wisconsin law, then the investigation can be halted under Wisconsin law, by Wisconsin courts.
"If it is not illegal under Wisconsin law at all," as WiCFG claims, "why should a federal court intervene?" Easterbrook said.
WiCFG's Weak Argument for Right to Coordinate Issue Ads
Although coordinated issue advocacy was not at a primary focus of the 7th Circuit panel, Easterbrook gave WiCFG's attorney a chance to present his case that regulations on such activity would be unconstitutional.
"What do you have that is concrete there cannot be regulations on coordinated expenditures?," Easterbrook asked.
"There is Wisconsin Right to Life," WiCFG attorney Mark DeLaquil began, referring to a 2007 U.S. Supreme Court case that struck down some federal limits on issue ads.
"That [decision] doesn't say that" there is a right to coordinated issue advocacy, Easterbrook interjected, cutting DeLaquil off. "What's the other one?"
"Madigan," the attorney replied, referring to a 2012 ruling from the Seventh Circuit.
"That decision upheld Illinois campaign finance laws," Wood said, mystified. "That sets a ceiling and a floor for Wisconsin" campaign finance law?
"So when a court says one law is valid, it says another can't be valid?" Easterbrook added.
"Those are our best cases," DeLaquil said, giving up on the thin argument.
Court Wary of Unsealing Documents, and of John Doe Statute
For the same reason the Court seemed wary of interfering with a state investigation, it appeared hesitant to open documents sealed under the state John Doe statute.
"We have to assume the documents were properly sealed under Wisconsin law," Easterbrook said, and that "the Wisconsin judiciary knows Wisconsin law."
The Reporters Committee for Freedom of the Press and other journalism groups intervened to try unsealing the records, arguing that it would let the public assess Judge Randa's decision and provide a better idea of what laws may have violated.
Although not part of the challenge, the court was wary of Wisconsin's "peculiar" John Doe statute, particularly the provision barring witnesses from talking about their testimony.
"It does seem to me an order saying you can't tell your own story is a classic gag order and probably unconstitutional per se," Easterbrook said.
WiCFG's long-shot lawsuit has cost Wisconsin taxpayers $672,000 in legal fees for the lawyers defending the career prosecutors.