When the Grocery Manufacturers Association (GMA), a Big Food lobby group, was sued for not disclosing the donors behind its heavyweight contribution to stop the Washington State ballot initiative to label genetically engineered foods in 2013, the public learned a few interesting things about its funding and plans. Not only did GMA eventually release those donors -- including large contributions from Coca-Cola, Pepsi, and Nestlé, among others -- but a public records request by public health lawyer and food blogger Michele Simon yielded GMA's confidential strategy document, which she then shared with the New York Times.
Topping GMA's list of priorities? "Pursue statutory federal preemption which does not include a labeling requirement." So it came as less of a surprise when Politico reported this year that GMA is preparing to push a bill in Congress to do just that -- pre-empt state and local mandatory labeling laws (already passed in Connecticut and Maine) and replace them with a voluntary federal standard.
"Voluntary labeling is an absolutely ineffective policy solution and is not a substitute for mandatory labeling," according to Andrew Kimbrell, Executive Director of the Center for Food Safety, which supports eaters' right to know whether their food contains GMOs.
GMO labeling enjoys widespread popular support in the United States. President Obama made a campaign promise in 2007 that he would "let folks know if their food has been genetically modified, because Americans should know what they're buying" -- a promise about which over 200 companies and organizations recently reminded him. A 2012 Mellman Group Study showed that 91 percent of U.S. voters favored having the U.S. Food and Drug Administration (FDA) require labels on GE foods and ingredients. Sixty-four other countries already require labeling of GMOs in foods. Connecticut and Maine passed laws to label GMOs in 2013, but the implementation of those state laws is contingent on a certain population threshold in a number of other nearby states approving similar laws.
GMA's proposal would pre-empt all 50 states from requiring mandatory labeling.
If Labeling "Is Voluntary, No One Will Do it"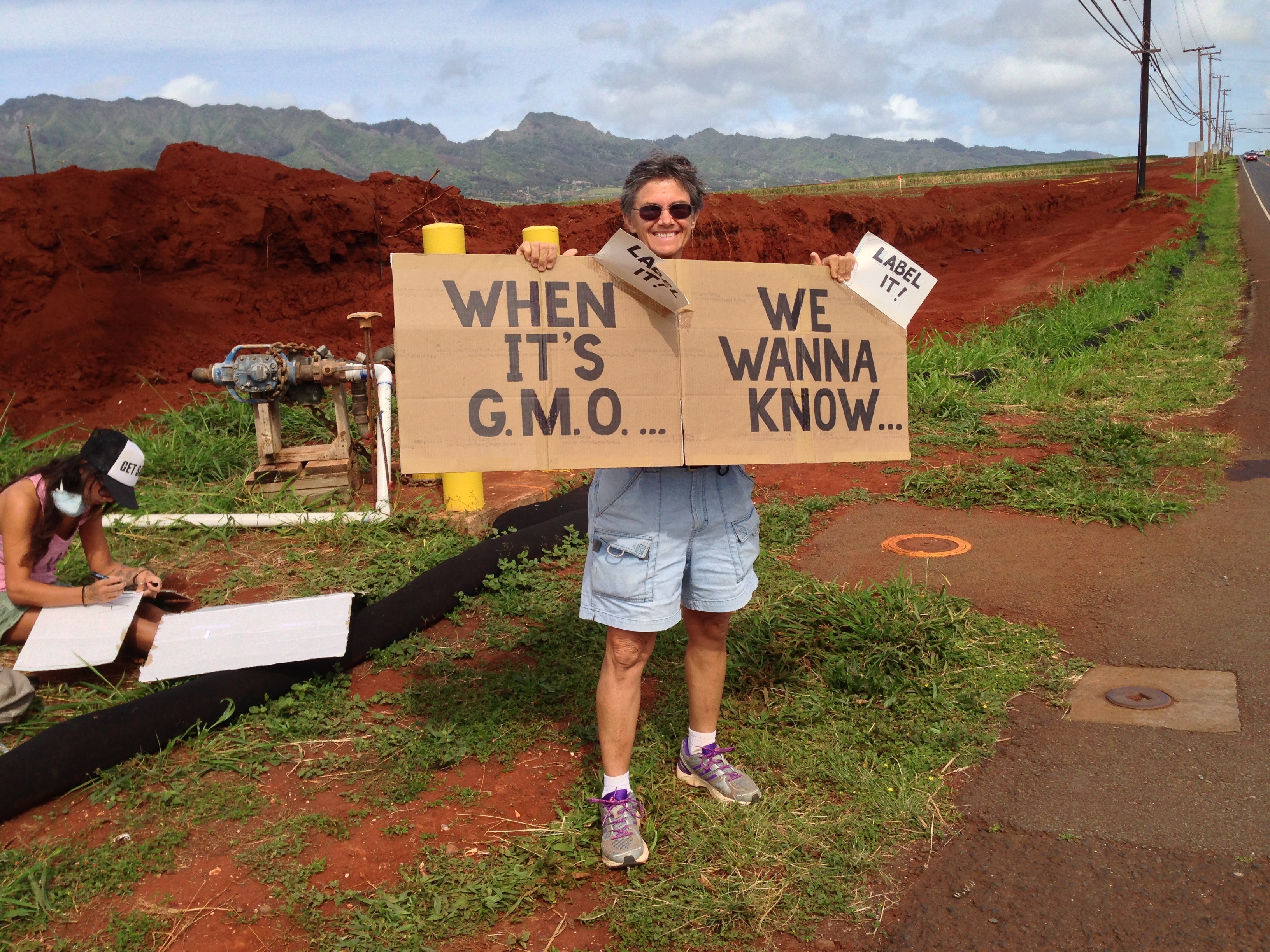 GMA recently announced the formation of the Coalition for Safe Affordable Food in February to advocate for asking the FDA to establish federal standards for voluntary genetically modified organism (GMO) labeling.
But even advocates for genetic engineering like Mark Lynas -- who made headlines by going from tearing up crops as an anti-GMO activists to announcing that he had changed his mind -- advocate for labeling GMOs and admit, "If it is voluntary, then no-one will do it. Which food company is going to offer their lead brand as a sacrificial lamb to test the market for consumer preferences on GMOs?"
The Center for Food Safety's Kimbrell points out, "Voluntary labeling of GE foods is already permitted under the law, but no company has ever chosen to do so because GE foods offer consumers no benefits and only potential risk."
Rep. Peter DeFazio (D-OR), who sponsored the federal "Right to Know Act" pushing for mandatory labeling of GMOs across the United States, told Politico, "This may be actually a misstep by the GMA -- to try and proactively prohibit meaningful labeling that may in fact really kindle a much more proactive grass-roots movement on the other side. ... If they start to move a bill that does the opposite [of labeling, which has been called for by consumers], they may not like the results."
GMOs: "Natural"?
GMA's wishlist bill draft would also require the FDA to "develop Federal definition for 'natural' claims on product labels." The FDA recently "respectfully declined" to decide if GMOs belong in "natural" foods, saying, "Any definition of natural on food labeling has implications well beyond the narrow scope of genetically engineered food ingredients," and pleading limited resources. The bill would force a decision.
Stay tuned. The GMA proposal is expected to be introduced and sent to the House Energy and Commerce Committee as early as this month.
---
Image source: H. Doug Matsuoka, Flickr