President Barack Obama rode into office in 2008 on a wave of small donations that some expected would change politics. The small-dollar strategy is still helping Obama fill his campaign accounts, but the electoral landscape has changed rapidly over the past four years and candidates' official campaigns are being overshadowed by unlimited spending from nominally "independent" groups funded by a handful of ultra-wealthy donors.
Obama and his supporters are scrambling to make up lost ground in the post-Citizens United world of Super PACs and dark money nonprofits, even as they criticize the current state of campaign finance law.
Campaign Accounts Overshadowed in Shifting Election Landscape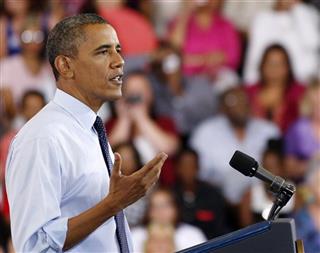 The Obama campaign's long-term strategy of cultivating a wide base of small-dollar donors has helped him raise significantly more than the Romney campaign -- $432 million versus $279 million -- but that is only half the story.
The Koch brothers, Karl Rove, and other outside GOP groups have pledged to raise and spend a total of $1 billion on the election, giving Romney a significant financial advantage over the president. This level of "outside" spending by groups other than the campaigns and parties would have been all but impossible four years ago.
Super PACs, made possible by the U.S. Supreme Court's two-year-old decision Citizens United v FEC and the related DC Circuit court decision Speechnow v. FEC, can accept unlimited, multi-million dollar contributions and spend unlimited amounts on independent ads supporting candidates. "Dark money" nonprofits, enabled both by Citizens United and the 2007 case Wisconsin Right to Life, are doing the same but keeping their donors secret. Approximately 78 percent of total outside political spending can be attributed to Citizens United and related cases.
Candidates' official campaign accounts, in contrast, can only accept individual donations of $5000 per election ($2500 each for the primary and general). Candidates can also help raise funds for the national party committees, which can accept up to $30,800, and related party committees, which is how Obama and Romney can hold $50,000-per-plate fundraisers. But those direct contribution limits are minuscule compared to the multi-million dollar checks being cut for Super PACs and dark money groups.
Seeking Small Dollars but Chasing the Big Checks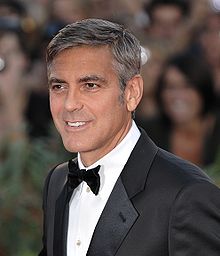 "The key to fighting back against the special interests writing limitless checks to support Mitt Romney is growing our donor base," said Obama campaign spokesperson Jim Messina in a statement boasting that in August the campaign and party committees had received "contributions from more than 1.1 million Americans donating an average of $58 -- more than 317,000 who had never contributed to the campaign before." The Romney campaign had out-raised Obama from May through July, but Obama re-emerged as the fundraising leader in August, in part because of campaign emails warning of Romney's financial advantage.
Despite the prevalence of million dollar Super PAC donors, small dollar donations remain a point of pride for campaigns and are touted as proof of the candidate's grassroots support. For the Obama campaign a wide base of small donors has begun paying dividends. Around 34 percent of Obama's total fundraising haul has come from donors giving below $200 to the campaign, compared with 18% for Romney.
The Obama campaign has sought to engage low-dollar donors by pitching his own personal star power and that of his family, as well as tapping into the star power of Hollywood. Many fundraising emails appear to come from his wife Michelle, and offer to enter those who give $3 or more into a drawing to win a trip to Obama's birthday party or an event at George Clooney's house. The campaign has most recently asking for text message donations (which the FEC approved last month). "They are more aggressive in outreach this cycle than in 2008," Bill Allison of the nonpartisan Sunlight Foundation tells the Center for Media and Democracy, "probably because being the incumbent, it is harder to recapture that appeal he had the first time around."
Jay-Z Fills In for JP Morgan?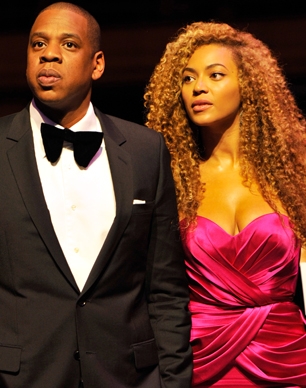 However, Allison says, "Big donors are much more important to Obama, as is the case with all politicians."
Allison notes that Obama has attended approximately 200 fundraisers since the 2012 campaign began. "These donors are not playing the lottery odds -- they actually do get to see the president," Allison says.
The president has had support from high profile stars like Clooney, who helped raise almost $16 million for the Obama campaign (both from small-dollar donors trying to win an invite and big-dollar donors paying upwards of $40,000 to attend a fundraiser at his house), and Jay-Z and Beyonce, who recently held a $40,000-per-plate fundraiser that netted $4 million. But in contrast with 2008, Wall Street support has largely swung away from the top of Obama's donor list.
Last election cycle Goldman Sachs employees were Obama's second-largest donor, but this year Goldman doesn't crack Obama's top 20. Perhaps because of the Dodd-Frank financial reforms, which imposed new regulations on banks to protect consumers, and Obama's support for closing tax loopholes that benefit hedge fund managers and private equity partners, banks and financial interests have shifted their spending this year to the Romney camp, with each of his top eight donors coming from Wall Street.
The top five employers this cycle whose workers and PACs have been giving the most to the Obama campaign include universities (University of California and Harvard), tech companies (Microsoft and Google), and federal employees.
"Independent" Obama Super PAC Struggles to Catch Up with GOP Groups
Despite the Obama campaign's clear financial advantage over Romney, the challenger's perceived advantage from outside groups has many Democrats spooked about the flood of spending expected to occur in the final weeks of the election. Obama's supporters have been struggling to make up some of that lost ground with the Super PAC Priorities USA Action, which formed in 2011 exclusively to support Obama's reelection.
The Super PAC has raised $35 million, $10 million of which was raised in August, much of it at events surrounding the Democratic National Conventions at parties hosted by Hollywood celebrities like Jessica Alba.
But Priorities USA Action's fundraising lags behind Romney's Super PAC Restore Our Future, which has raised more than $96 million so far. That number is further dwarfed when combined with the other Super PACs supporting Romney, such as Rove's American Crossroads, which has raised $56 million and has spent $25 million on anti-Obama ads, with an additional $32 million in cash-on-hand that will likely be spent in coming weeks.
In response to Priorities USA Action's laggard fundraising, Chicago Mayor and former White House Chief of Staff Rahm Emanuel recently announced he would be helping the Super PAC tap wealthy donors for big contributions. Because Super PACs are legally prohibited from coordinating with campaigns, Emanuel stepped down from his role as honorary chair of the Obama campaign to work with Priorities USA Action.
Cognitive Dissonance on Super PACs Helps Fundraising Gap
As Obama's former Chief of Staff, Emanuel was reportedly an early proponent of the Obama campaign starting a Super PAC but was initially rebuffed by the president, who has long viewed himself as a campaign finance reformer. In his 2010 State of the Union address, President Obama famously criticized the Citizens United decision that gave rise to Super PACs.
Despite this early opposition, by the beginning of 2012 the other side's mountain of money was apparently too great to ignore. In February the campaign reversed its opposition to Super PACs and sent an email to supporters announcing its support for Priorities USA Action, while warning that Citizens United "accelerated a dangerous trend toward a political system increasingly dominated by big-money interests."
Part of Priorities USA's initially slow fundraising may be attributable to the Obama campaign's slow embrace of Super PACs. Obama may also have had trouble bringing in big checks because he has been reluctant to spend time stroking big donors, according to a Jane Mayer article in the New Yorker from earlier this year. Obama has "demonstrated less reverence for wealthy backers than many other politicians," she wrote.
Loose Borders Between Campaigns, Super PACs
Super PACs can accept unlimited contributions and spend unlimited amounts, but are prohibited under federal law from coordinating with those candidates or their committees -- although "non-coordination" is a very fine line.
Priorities USA Action was formed by two former White House aides, Bill Burton and Sean Sweeney, and current White House staffers have spoken at fundraisers for the Super PAC (on their own time). Priorities USA Action's fundraiser is veteran Democratic strategist Harold Ickes, who was deputy Chief of Staff in the Clinton White House and advised Hilary Clinton's U.S. Senate campaign. Similarly, "Restore Our Future," the Super PAC backing Romney, is led by close friends of the candidate who previously worked directly for his campaign as its top strategist, lead fundraiser, and legal counsel. Candidates cannot explicitly solicit big donations to Super PACs, but both Obama and Romney have made not-so-subtle appeals for million-dollar-checks.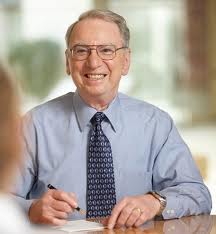 Only recently have Democratic donors begun to make big contributions to Priorities USA, and many who have written big checks to Priorities USA Action are also big donors and "bundlers" for the Obama campaign. Top donors include Qualcomm founder Irwin Mark Jacobs (who has given $2 million), hedge fund manager James Simons ($2 million), DreamWorks CEO Jeff Katzenberg ($2 million) and Chicago media mogul Fred Eychaner ($1.5 million), trial lawyers Peter Angelos ($1.2 million) and Steve Mostyn ($1 million), actor Morgan Freeman ($1 million), comedian and TV host Bill Maher ($1 million), and unions including PACs for the SEIU ($1 million) and the National Air Traffic Controllers Association ($1 million).
Billionaire liberal financier George Soros had largely been on the sidelines this election, reportedly because he was opposed to the unlimited special interest money unleashed by Citizens United. But like Obama, he too has changed his tune and announced on September 27 that he would be giving $1 million to Priorities USA.
Obama does have support from another Super PAC, the American Bridge 21st Century, but it has raised only $8.6 million so far ($1 million of which is from Soros). It has not reported any independent expenditures.
Obama Gets Little Support from "Dark Money" Groups
Though the Obama campaign lags behind Romney in the Super PAC arena, it is even further behind in the world of "dark money" -- sham nonprofit organizations that do not disclose their donors but spend millions influencing elections.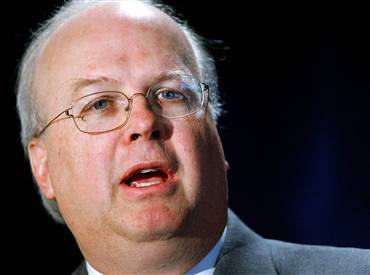 Priorities USA Action and American Bridge have affiliated dark money nonprofits, called simply "Priorities USA" and "American Bridge 21st Century Foundation," but neither group appears to be a major player in the presidential election in terms of dollars raised or spent so far. Priorities USA has closely guarded its donors and fundraising totals but the several ad videos available online have not been widely seen in the 2012 race. American Bridge 21st Century Foundation has also made almost no ad buys -- its lone reported expenditure is a $5,000 mailer opposing Romney, but it has also released opposition research on Republican candidates.
In contrast, Romney is likely to get even more support from dark money nonprofits than he is from Super PACs, although their total support difficult to track because much of the funding and spending is not reported. Rove's Crossroads GPS, which has received anonymous $10 million donations, has reportedly spent more than $50 million on anti-Obama ads through the summer. David Koch's Americans for Prosperity has added at least another $27 million (in addition to money spent on bus tours and get-out-the-vote efforts).
Together, just these two pro-Romney groups had spent far more than all Super PACs combined. Through July, each of these groups individually had also spent more than the pro-Obama Priorities USA Action. And these are just the two largest of an array of dark money groups, many of which include an anti-Obama message in their down-ticket campaigning as well.
Hate the Game, Not the Player?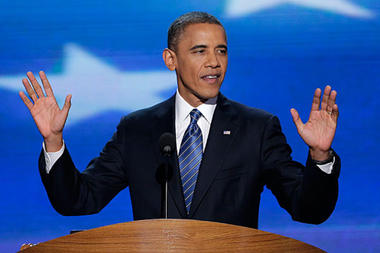 "If you reject the notion that our government is forever beholden to the highest bidder, you need to stand up in this election," President Obama said in his speech at the Democratic National Convention on September 6. He criticized "the people with the $10 million checks who are trying to buy this election," even as Priorities USA Action fundraisers sought seven-figure donations at parties around the convention.
A few weeks later, Obama repeated that line, but added: "I mean, if somebody here has a $10 million check -- I can't solicit it from you, but feel free to use it wisely."
The contradictory signals -- asking donors and voters to hate the game, even while the campaign plays it -- might not inspire confidence that there will ever be an America without Super PACs. But Obama has indicated support for more long-lasting change. "Over the longer term, I think we need to seriously consider mobilizing a constitutional amendment process to overturn Citizens United," he recently said in a Reddit chat, and the Democratic Party expressed support for an amendment in its party platform. Romney, in contrast, has said that Citizens United "was a correct decision." Romney even supports an end to limits on direct contributions to candidates, and the Republican Party's platform supports unlimited spending under the guise of "free speech," and even opposes disclosure.
It remains to be seen how much Americans can be swayed by the wall-to-wall ads big money is buying for both candidates.
But while Obama's rhetoric on campaign finance is a far cry from Romney's "corporations are people, my friend" line about the Citizens United case, both presidential candidates are playing the same game of chasing big money to win the White House.