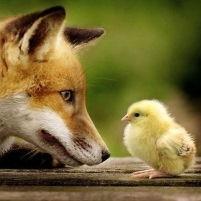 If you have no idea what you're paying good money for when you enroll in a health insurance plan, there's a good reason for that: insurers profit from your ignorance. And they're waging an intense, behind-the-scenes campaign to keep you in the dark.
In my first appearance before Congress after leaving the insurance industry, I told members of the Senate Commerce Committee that insurers intentionally make it all but impossible for consumers to find out in advance of buying a policy exactly what is covered and what isn't, and how much they'll be on the hook for if they get sick or injured. Insurers are quite willing to provide you with slick marketing materials about their policies, but those materials are notoriously skimpy when it comes to useful information. And the documents they provide after you enroll are so dense that few of us can understand them.
In the months following my Senate testimony, lawmakers drafting health reform legislation included a provision requiring insurers to both provide comprehensible disclosures of health plan benefits and make that information available to anyone shopping for coverage. Despite repeated attempts by industry lobbyists to get that provision stripped out of the final bill, the Affordable Care Act as signed by President Obama last year requires that all private health plans provide consumers with a concise and understandable Summary of Benefits and Coverage (SBC) form. In addition, they must provide a uniform glossary of medical and insurance terms.
If you think that sounds like a reasonable request, you're not an insurance company executive who is rewarded more for meeting Wall Street's profit expectations than assuring that consumers know what they're buying.
Now the Obama administration is trying to figure out how to enforce this new requirement, and so health insurers and their allies have launched a full-court press to persuade government officials to gut it by exempting policies sold where people work. Because the vast majority of Americans who have coverage get it through their employers, this would mean that most of us would, for all practical purposes, continue to have to buy a pig in a poke.
Fortunately there are several organizations, including Consumers Union, publisher of Consumer Reports, that are fighting the good fight. They're demanding that Obama officials write the regulations to apply to all health plans, regardless of whether they are sold on the individual market or through employers, unions or other groups. They insist that Congress intended for the standard form, which would allow "apples-to-apples" comparisons of health plans, to apply across the board.
As Consumers Union noted in comments sent to the administration, the booklet describing benefits that most employers currently provide their workers "is a bulky, legalistic document that few consumers can understand." It cited one study which concluded that the typical benefit description document provided by employers is written at a college reading level. Most Americans have trouble understanding information written above the 6 th to 8 th grade level.
Health Insurers Lobby to Keep Consumers in the Dark
Insurers and their corporate allies, including the U.S. Chamber of Commerce and the National Association of Health Underwriters, are claiming in comment letters to the administration that providing a uniform, simplified and understandable version of those documents would cost so much money they would have to increase premiums.
America's Health Insurance Plans (AHIP), the lobbying and PR group for insurers that says it represents more than 1,300 health plans covering 200 million people, contends that the cost of implementing the proposal would be $188 million. In addition, AHIP says, the annual cost of providing the information would be $194 million. Would insurers consider absorbing those costs? Of course not.
"The benefits of providing a new summary of coverage document, in addition to what is already provided to consumers, must be balanced against the increased administrative burden that drives up costs to consumers and employers," AHIP said in its letter.
Nonsense.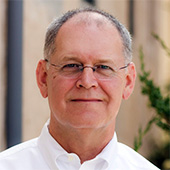 Consider this: the five largest insurers (UnitedHealth, WellPoint, Aetna, CIGNA and Humana) over the past week have reported profits exceeding $2.6 billion for just the three months that ended September 30, 2011. Over the past 10 years, those five companies have recorded profits of more than $50 billion. Imagine what the total would be if you added in the profits of the other 1,295 health plans AHIP says it represents.
The industry could even pass a hat among the CEOs of those big insurers and come up with the additional money without any one of them giving until it really hurt. UnitedHealth's Stephen J. Hemsley is the highest-paid CEO in America, according to Forbes magazine. He hauled in more than $100 million last year alone. When H. Edward Hanway, my former CEO at CIGNA, retired at the end of 2009, he walked out the door with $111 million. When you consider the money those two guys have made over the years, they alone could cover the cost of providing consumers with information they can understand.
I'd advise everyone to keep their eyes on this skirmish. If the administration caves to the insurers' demands on this, we'll know who really is calling the shots when it comes to implementing health care reform.