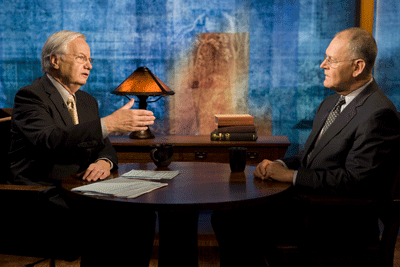 Wendell Potter, the Center for Media and Democracy's Senior Fellow on Health Care, was interviewed for most of an hour by Bill Moyers on his Journal program Friday, July 10th.
Wendell Potter spent more than 20 years as a public relations executive for two large health insurers - Cigna and Humana - but left the industry after witnessing practices he felt harmed American health care consumers. In his own words:
I am speaking out about how big for-profit insurers have hijacked our health care system and turned it into a giant ATM for Wall Street investors, and how the industry is using its massive wealth and influence to determine what is (and is not) included in the health care reform legislation members of Congress are now writing. I was in a unique position to see not only how Wall Street analysts and investors influence decisions insurance company executives make but also how the industry has carried out behind-the-scenes PR and lobbying campaigns to kill or weaken any health care reform efforts that threatened insurers' profitability.
Wendell first went public as an advocate for health care reform as the lead witness at a Senate Commerce Committee hearing on June 24 and has since attracted significant and continuing news media attention.