5:16 p.m. - Brendan Fischer reports that the rally has a bigger showing than past days with international representation.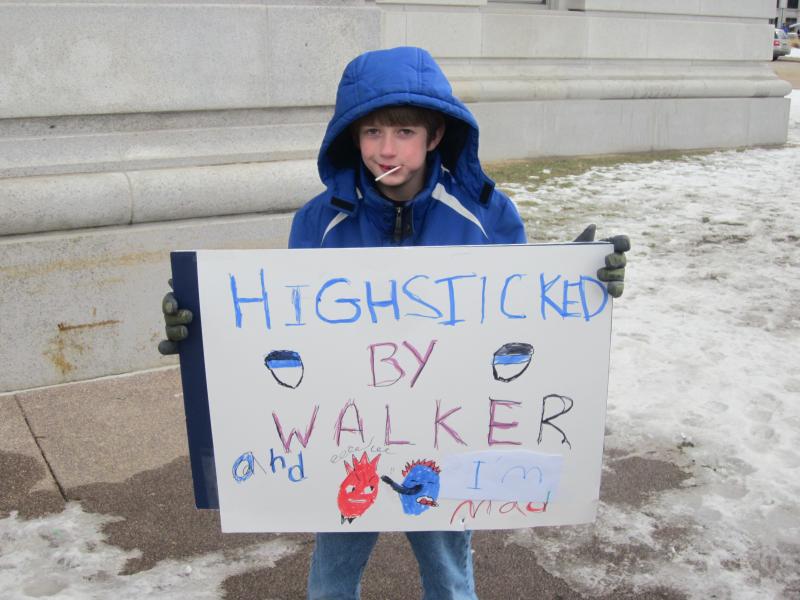 5:15 p.m. - KOCH LOBBYING OFFICE DRAWS PROTEST; BUILDING EMPLOYEES GAWK FROM WINDOWS
Erica Pelzek reports:
Cars, SUVs and buses whoosh down Madison's King Street Thursday afternoon, honking, windows rolled down, thumbs up in solidarity as neon-vested police officers direct traffic.

"Stay strong!" shouted a man out the driver's-side window of a State Employee Vanpool van. A Madison Metro bus driver drives by, honking and cheering.