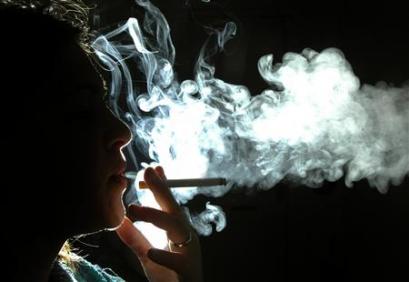 Many of the of the tobacco industry's underhanded strategies and tactics have been exposed, thanks to landmark legal cases and the hard work of public health advocates. But we are still uncovering the shocking lengths to which the industry has gone to protect itself from public health measures like smoking bans. Now we can thank the city of Pueblo, Colorado, for an opportunity to look a little bit deeper into how the industry managed the deadly deceptions around secondhand smoke.
A new study, now the ninth of its type and the most comprehensive one yet, has shown a major reduction in hospital admissions for heart attacks after a smoke-free law was put into effect.
On July 1, 2003, the relatively isolated city of Pueblo, Colorado enacted an ordinance that prohibited smoking in workplaces and indoor public areas, including bars and restaurants. For the study, researchers reviewed hospital admissions for heart attacks among area residents for one year prior to, and three years after the ban, and compared the data to two other nearby areas that didn't have bans (the part of Pueblo County outside city limits, and El Paso County, which includes Colorado Springs). Researchers found that during the three years after the ban, hospital admissions for heart attacks dropped 41 percent inside the city of Pueblo, but found no significant change in admissions for heart attacks in the other two control areas.
Eight studies done prior to this one in other locales used similar techniques and yielded similar results, but covered shorter periods of time -- usually about one year after the smoking ban went into effect. The results of this longer, more comprehensive study support the view that not only does secondhand smoke have a significant short-term impact on heart function, but that lives, and money, are probably being saved by new laws proliferating around the world in recent years that minimize public exposure to secondhand smoke.