This week the Nation Magazine hits the stands with its annual salute to the country's most effective activists and organizations. The Center for Media and Democracy's Senior Fellow Wendell Potter is honored in the "Progressive Honor Roll of 2010" as the nation's "Most Valuable Author" for his many contributions in the health care battles and for his new book Deadly Spin.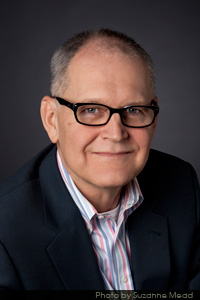 From the Nation:
Wendell Potter, former vice president of corporate communications with insurance giant CIGNA, now a fellow with the spin-busting Center for Media and Democracy, used media appearances and testimony before Congressional committees to expose the dark manipulations of fact that insurance firms use to preserve for-profit healthcare. Then he put it all on paper with a terrific book, Deadly Spin: An Insurance Company Insider Speaks Out on How Corporate PR Is Killing Health Care and Deceiving Americans. The book revealed how the industry tried to discredit filmmaker Michael Moore before the release of his film Sicko. One of the year's most powerful television moments came when Moore questioned Potter about it all on MSNBC's Countdown With Keith Olbermann.
The Progressive Honor Roll of 2010 also salutes U.S. Senator Bernie Sanders, Congressman Keith Ellison and our friends and colleagues in the rocking anti-foreclosure group National Peoples Action. Wendell and CMD are honored to be in the company of so many extraordinary individuals and organizations. Check out the "Where's Wendell" section of our home page to see if the Deadly Spin booktour is coming to a town near you.
The Center for Media and Democracy relies on financial contributions to support our work fighting spin. To make a donation, please click the donate now button on this page or click here.