Ladies and gentlemen, this is the year that the Falsies Awards have truly arrived!

Here at the Center for Media and Democracy (CMD), we've dearly treasured our Falsies since we gave the first awards out in 2004. After 12 months of reporting on the cynical, manipulative and just plain anti-democratic pollution of our information environment, we love adding an extra dash of humor to our work. But this year's Falsies Awards are extra super special.
Why, you ask? Well, more people responded to our Falsies Awards survey than ever before. Thanks to the more than 1,400 people who took part! Our Falsies are your Falsies, too.
In addition, this year marks the first time there was an organized campaign in favor of one of our Falsies Awards nominees. To find out who was stuffing our Falsies survey, read on.
As always, Falsies Awards winners must stop by CMD's office in Madison, Wisconsin, to collect their prizes. This year's winners will receive a pair of Groucho Marx glasses, to obscure your real identity; the Online Deception Kit, comprised of a sock, buttons and thread, to make your own puppet; and a five-gallon bucket of Mr. Flack's Special Greenwash Paint (warning: may not look green upon closer examination)!
With so many stellar nominees and few clear trends in the survey results, deciding on this year's winners was no easy task. Our panel of judges awarded the coveted Gold Falsie to two belligerent groups. The Silver and Bronze Falsies recognize spinners of environmental and health issues, respectively. Dishonorable mentions go to drug pushers, troop users and reporter wanna-be's. And thanks to the survey participants for nominating many worthy recipients for our Readers' Choice and Win Against Spin Awards!
Draw up your chair and prepare to be both amused and dismayed. The winners of the 2007 Falsies Awards are...
Golden Falsie: "War More Years" and "For More Wars"
The only thing worse than failing to end a long, bloody and increasingly unpopular war might be trying to start a new one. All we are saying is that the joint winners of this year's Gold Falsie should give peace a chance.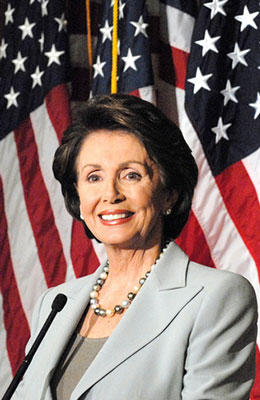 Half of this year's Gold Falsie goes to the leadership of the U.S. Democratic Party. By all accounts, growing opposition to the Iraq war was a major factor in the Democrats' November 2006 election victories, which gave them control of both houses of Congress. What have they done with that mandate? Not much. The tension between the public's anti-war sentiment and the Democrats' political wrangling came to a head in early 2007, when House Speaker Nancy Pelosi promoted a "compromise" war funding bill with no specific timetables, no binding measures and no chance of becoming law. As CMD's John Stauber and Sheldon Rampton wrote at the time, a stronger Iraq amendment by members of the Congressional Progressive Caucus was deep-sixed by the Democratic leadership and ignored by the Democrat-aligned online advocacy group MoveOn.
The Iraq war funding triangulation continues today. In early December, the Wall Street Journal reported that Democratic leaders, in order to avoid being seen either as capitulating to Bush on Iraq or as under-funding the military, "are looking at the option of advancing more money for U.S. military operations in Afghanistan." Meanwhile, "responsible" war critics are being encouraged to wait for General David Petraeus's spring 2008 report, much as they were previously for Petraeus's September 2007 report. It reminds us of New York Times columnist Thomas Friedman's infamous, never-ending six month timeframe for evaluating progress in Iraq.
No wonder that Congress's approval ratings have sunk even lower than President Bush's, or that Speaker Pelosi felt compelled to launch a PR campaign this autumn, touting the Democratic Congress's accomplishments. At least now they can say they've won an award!
The other cup of the Gold Falsie goes to Freedom's Watch, an influential Republican-associated lobbying group that advocates "peace through strength," as described by its spokesman, former White House press secretary Ari Fleischer. In August 2007, the group launched a multi-million dollar advertising campaign encouraging continued support for the "troop surge" in Iraq. The Freedom's Watch print and television ads alleged a connection between Iraq and 9/11, without directly claiming that Iraq was responsible for the terrorist attacks -- the same approach used by the Bush administration in the lead up to the March 2003 invasion.
More recently, Freedom's Watch has been pushing for war with Iran. In September 2007, the group's president Bradley Blakeman (a former assistant to President Bush) ominously stated, "If Hitler's warnings were heeded when he wrote Mein Kampf he could have been stopped." Just before Iranian president Mahmoud Ahmadinejad's U.S. visit, Freedom's Watch ran a full-page New York Times ad that called him a "terrorist." In October, the group organized a forum with several American Enterprise Institute fellows, designed to prove that Iran poses a significant security threat to the United States. The following month, news of a focus group apparently funded by Freedom's Watch surfaced. "The basis of the whole thing was, 'we're going to go into Iran and what do we have to do to get you guys to go along with it,'" according to one participant.
In early December, when U.S. intelligence agencies reported that Iran had stopped its nuclear weapons program more than four years ago, Freedom's Watch ignored the news for several days. Finally, one of their blog posts approvingly pointed to an editorial which, in their words, argued that the intelligence report showed "we must continue to pressure Iran on their weapons program." That's right -- the weapons program that doesn't exist. Why let reality get in the way of well-funded war mongering? With that chutzpah, FreedomWatch truly deserves the most false of Falsies!
Silver Falsie: "Deleting Heating"
Speaking of alternate realities, this year's Silver Falsie goes to determined global warming skeptics who, when faced with evidence of climate change, simply remove it. Exhibit A is Philip A. Cooney, who headed the White House Council on Environmental Quality in between lobbying gigs for the American Petroleum Institute and Exxon Mobil. In March 2007, the U.S. House Committee on Oversight and Government Reform released documents detailing "hundreds of instances" where Cooney had edited government reports to downplay the human contribution to and impacts of global warming. Cooney has no scientific credentials.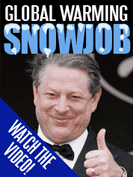 Exhibit B is the White House Office of Management and Budget (OMB), whose "heavy-handed" editing "eviscerated" the October 2007 Congressional testimony of the Centers for Disease Control and Prevention's director on the likely health impacts of global warming. Her original testimony described "how many people might be adversely affected because of increased warming and the scientific basis for some of the CDC's analysis on what kinds of diseases might be spread in a warmer climate and rising sea levels." The OMB edits removed these details, cutting her testimony to less than half of its original length.
Exhibit C is the U.S. negotiators for the global warming statement released by the Group of Eight (G-8) industrial countries at their June 2007 summit. Draft documents revealed that the U.S. pressured other G-8 countries to remove commitments to reductions in greenhouse gas emissions, as well as an assessment that "tackling climate change is an imperative, not a choice."
These climate change cancelers have helped stymie attempts to address global warming for so long that hundreds of the world's most prestigious climate scientists recently issued an impassioned cry for action. Of course, the skeptics would not be so effective were it not for a larger network that funds, develops and promotes their brand of Flat Earth-ism: companies like Exxon Mobil; think tanks like the Competitive Enterprise Institute, American Enterprise Institute and Cato Institute (whose Jerry Taylor claims that "scientists are in no position to intelligently guide public policy on climate change"); and celebrities like Bjorn Lomborg and Czech president Vaclav Klaus. Take a bow, everyone!
Bronze Falsie: "Impeding Breastfeeding"
Awarding a Falsie to groups spinning breastfeeding issues seems ... well, especially appropriate. Apparently the folks at Ban the Bags, a campaign against formula company marketing in maternity hospitals, agree. They posted a call for their members to participate in our Falsies Awards survey, and votes for the formula industry came pouring in. Is this spinning a survey on spin? Our judges were divided on that question, but ultimately decided to discount survey responses where people only voted on the formula industry nominee.
There's no question that the formula industry, represented by the International Formula Council (IFC), deserves the Bronze Falsie. The September / October issue of Mothering Magazine reported on "stealth" websites that "appear to be grassroots advocacy sites, but are actually mouthpieces for the formula industry." They include MomsFeedingFreedom.com, an IFC website that opposes restrictions on formula marketing in hospitals as attacks on "women's access to information to make a legitimate choice."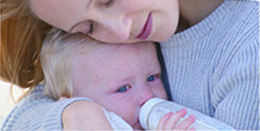 In August 2007, the Washington Post reported on an IFC lobbying campaign that succeeded in getting the U.S. Department of Health and Human Services (HHS) to pull ads that dramatically illustrated the increased health risks faced by babies who do not breastfeed. The IFC portrayed the ads as "scaring expectant mothers into breast-feeding," and hired a former Republican National Committee chair and former Food and Drug Administration official to lobby HHS. It probably didn't hurt that most formula companies are "divisions of large pharmaceutical companies that are among the most generous campaign donors in the nation."
For portraying accurate health information as alarmism and intrusive marketing campaigns as "freedom" -- not to mention helping to keep U.S. breastfeeding rates well below those of European countries -- this Falsie's for you, IFC!
Dishonorable Mentions
The level of deception throughout 2007 simply can't be adequately conveyed by our top Falsies Awards recipients. So we hope that you have some indignation left for the following winners of Dishonorable Mentions:
The Vaccine for Cancer: The pharmaceutical company Merck got more than it bargained for when it embarked on a high-pressure lobbying and PR campaign to get U.S. states to mandate the human papillomavirus (HPV) vaccine for schoolgirls. Coincidentally, the only approved HPV vaccine at the time was Merck's Gardasil. Working with the PR giant Edelman, and with help from Women in Government and other non-profit organizations that it funds, Merck succeeded in getting dozens of states to consider mandating the brand-new vaccine. After widespread criticism, Merck agreed to stop "lobbying" state governments, though it continues to "educate" them.
Support Our Dupes: What's wrong with supporting U.S. troops? Nothing, per se, though a Pentagon program with multi-million dollar PR contracts, events seemingly geared to increase public support for the Iraq war, with questionable spending and fundraising practices, and ties to Christian evangelical groups trying to convert soldiers and Iraqis is another thing altogether. That's America Supports You (ASY), which is currently under investigation by the Pentagon's inspector general. In October 2007, the investigation widened to include hundreds of thousands of dollars in ASY contacts run through the military newspaper Stars and Stripes. The paper's editors have called on the acting publisher to resign, after he refused to release information on the paper's involvement with ASY.
To Thine Own Self Be Falsie: For many, the incident summed up the various "fake news" practices of the Bush administration, from video news releases to press conference plants to payola pundits. In late October, the Federal Emergency Management Agency (FEMA) held a press conference on the California wildfires, giving reporters only 15 minutes' notice and offering a phone line that reporters could use to listen but not ask questions. Instead, the questions came from FEMA staffers playing reporter. Two of the staffers involved lost their jobs, but two later received promotions. The Homeland Security Department's investigation of FEMA's fakery (which will not be made public) turned up a similar incident, where an Immigration and Customs Enforcement official asked questions during a February 2006 agency press conference.
Readers' Choice Awards
As usual, our readers had their own list of Falsie-worth people, groups and institutions, ranging from Fox News to PBS, from Rudy Giuliani to Hillary Rodham Clinton. Survey participants made an especially good case for the following Readers' Choice Award winners:
Alexis Debat, a former ABC News consultant / reporter and "terrorism analyst" exposed in September 2007 for having padded his resume and published fake interviews with Barack Obama, Alan Greenspan and others. Debat also sought work with the Lincoln Group, the PR firm that planted stories in Iraqi newspapers, and had affiliations with think tanks and lobbying firms. "Seems Debat was good enough at saying the 'right' words in that paranoid climate [five years ago] to get a high-paying job" at ABC, wrote his nominator, who also criticized the lack of media coverage of Debat's fall from grace.
TV4US, an astroturf group funded by the telecom company AT&T. In May 2007, the Wisconsin branch of TV4US (which is headed by a Milwaukee PR and political consultant) delivered to all 132 state legislators binders listing what it said were supporters of a controversial cable franchise bill. Several people who opposed the bill, including two lawmakers, were stunned to find out that they were erroneously listed in the TV4US binders. Still, the franchise bill passed both houses of the Wisconsin legislature, helped along by AT&T's many lobbyists and copious political donations.
Edelman, the public relations firm for such clients as the American Petroleum Institute, Diebold, Microsoft and the pharmaceutical industry lobby group PhRMA. Edelman "deserves a special 'life time achievement' award for repeated boneheaded duplicity," wrote its nominator, listing such deviousness as its "fake blogging campaign" for Wal-Mart and its "Ecomagination" campaign, "claiming General Electric is 'green.'" Not surprisingly, a recent analysis of the Ecomagination campaign concluded that GE's environmental initiatives leave something to be desired.
We couldn't help but note the absence of a formerly perennial nominee -- us, the Center for Media and Democracy! Should we take that as a compliment, or as a sign that we may have been a bit too agreeable over the past year? We're not sure, but we firmly promise to do better in 2008.
Win Against Spin Awards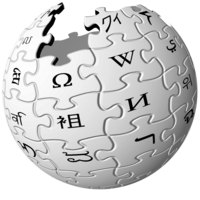 If PR were as effective as its practitioners make it out to be, we'd all be in deep trouble. Luckily, savvy reporters, citizen journalists and other media watchdogs have been effective at debunking spin and spreading media literacy. We would like to take a snark-free moment to honor the following Wins Against Spin, which were also nominated by our readers.
WikiScanner, an innovative program by self-described "disruptive technologist" Virgil Griffith, which maps anonymous edits to Wikipedia, the popular online collaborative encyclopedia. WikiScanner caught several PR firms whitewashing entries on themselves and their clients, such as Hill & Knowton's deleting passages on human rights abuses by the Maldives government. "WikiScanner is one of the few positive things to come out of this year's War On Spin," wrote one reader.
Democracy Now!, the independent daily television and radio news program hosted by Amy Goodman. "In my opinion," wrote its nominator, Democracy Now! "is the best anti-spin ... news available in the media to a mass audience." The multiple award-winning show currently airs on more than 650 stations and describes itself as "the largest public media collaboration in the U.S."
The Center for Media and Democracy -- oh, here's where we got nominated! Thanks to the reader who suggested CMD "pat yourselves on the back for progress at the FCC," referring to our research into video news releases (VNRs) or "fake TV news," and our work with the media reform group Free Press in support of VNR disclosure. In September 2007, the Federal Communications Commission proposed its first-ever fines for undisclosed VNR broadcasts. Comcast, the media company that may be fined, is currently appealing to the FCC.
See You in 2008!
If you would like to play with our Falsies survey numbers, see "Falsies 2007: Reader Responses." While the Falsies Awards happen but once a year, CMD reports on deceptive PR and propaganda campaigns all the time. Keep informed on media issues by signing up for our Weekly Spin email and subscribing to our new Weekly Radio Spin podcast (XML feed here). Better yet, get involved! Our SourceWatch website is a collaborative encyclopedia of the "people, organizations and issues shaping the public agenda." SourceWatch is housing a growing number of projects focused on everything from the U.S. Congress to the worldwide tobacco and nuclear power and weapons industries. Help us track the key players in whatever area interests you!
To our friends in the PR world, you can't say that we never gave you anything. To our readers, citizen journalist colleagues and other supporters, a sincere thanks from all of us here at CMD.
---
Diane Farsetta is the Center for Media and Democracy's Senior Researcher. Thanks to CMD Research Director Sheldon Rampton and CMD Associate Director Judith Siers-Poisson for developing the Falsies survey and for helping determine who should get these prestigious awards.