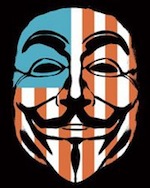 November 5th is "Bank Transfer Day," a hopping Facebook campaign urging Americans to move their money out of big national banks and into local banks or credit unions.
Day Inspired by Bank Of America Fee
Kristen Christian, a 27-year-old Los Angeles art gallery owner, organized the effort after Bank of America (BofA) issued a new $5 monthly fee to debit card users that would be implemented in early 2012. The fee targets those who have less than $20,000 in Bank of America accounts. The "Bank Transfer Day" movement cites this as a direct attack on the impoverished and working class. BofA is also a notorious foreclosure mill, doing little or nothing to help their clients facing foreclosure. The Bank Transfer Day Facebook page has 35,000 likes and support for the movement is growing by the second.