Wisconsin law sets two conditions that must be met before new nuclear power plants can be built in the state. One is that there must be "a federally licensed facility" for high-level nuclear waste. In addition, the proposed nuclear plant "must be economically advantageous to ratepayers."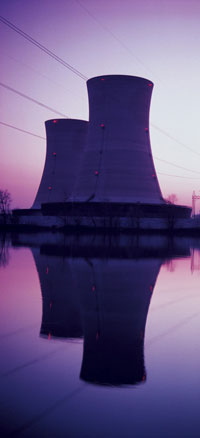 It's a law that the nuclear power industry doesn't like. Given the near-death of the planned waste storage facility at Yucca Mountain, and the estimated $6 to $12 billion cost (pdf) of building one nuclear reactor -- not to mention the lack of interest from private investors and the tanking economy -- Wisconsin's law effectively bans new nuclear plants in the state, for the foreseeable future.
Earlier this year, the major U.S. industry group Nuclear Energy Institute (NEI) registered four lobbyists in Wisconsin.