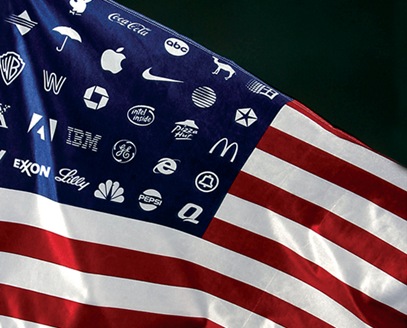 After the Supreme Court declared that corporations have the same rights as individuals when it comes to funding political campaigns, the self-described progressive firm, Murray Hill, Inc., took what it considers the next logical step: running for office in Maryland's 8th Congressional District.
The corporate candidate has its own Web site, Facebook page (with nearly 6,000 fans), and an online ad on YouTube that has drawn more than 187,000 hits. The video ends with an inspiring call to action: "Vote for Murray Hill Incorporated — the best democracy money can buy."
Murray Hill's Democratic opponent, Rep. Chris Van Hollen, welcomes the competition. Doug Thornell, a senior adviser to Van Hollen stated: "The majority on the Court has made a mockery of our campaign finance laws, and Murray Hill is just mocking the mockers."
Murray Hill's run for office has had some minor setbacks, namely that its voter registration application was rejected because the corporation does not meet the "minimum requirements" for voter registration, which include being a U.S. citizen and at least 18.
The firm is weighing legal action, but in the meantime, Murray Hill is looking to franchise and has made a toolkit (complete with a model news release, talking points, and templates for other campaign materials) available for other potential corporate candidates. The first corporation to enter into a franchise agreement with Murray Hill is Computer Umbrella of Sterling—the company is planning to run in Virginia's 10th Congressional District.