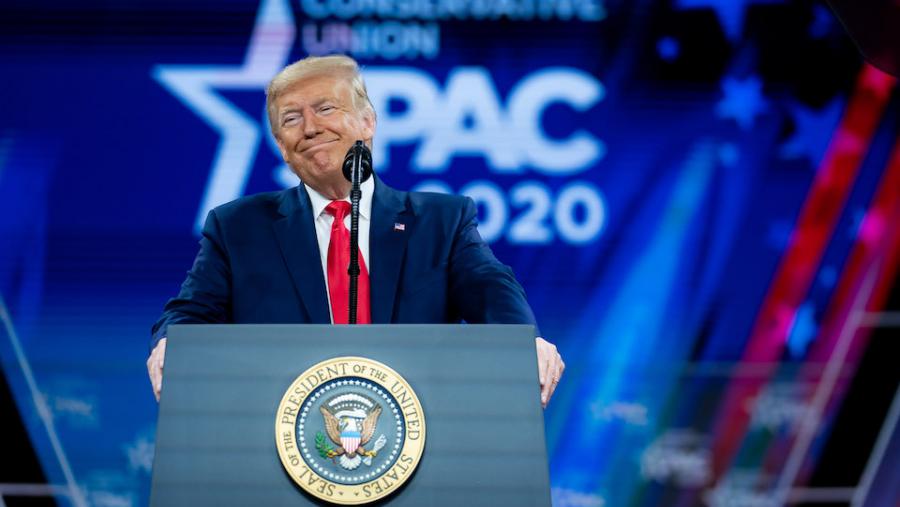 For Immediate Release: March 6, 2020
Contact: Arn Pearson, arn@prwatch.org, (608)-229-6801
Madison, WI – The Center for Media and Democracy (CMD) and the Citizens for Responsibility and Ethics in Washington (CREW) filed an amicus brief on March 4 in support of the U.S. House oversight committees seeking President Trump's financial records in the consolidated Supreme Court case of Trump v. Mazars USA, LLP and Trump v. Deutsche Bank.
In April 2019, the House Committee on Oversight and Reform issued a subpoena to Mazars, an accounting firm that had prepared financial statements for Trump for many years, to obtain Trump's financial records -- including his income tax returns -- going back to 2011 in order to review that information as part of an investigation into Trump's finances. The Committee had heard testimony alleging that Trump had failed to disclose financial holdings as required by the Ethics in Government Act, and his former attorney, Michael Cohen, had testified that Trump had changed the estimated value of his assets and liabilities on financial statements prepared by Mazars.
Trump challenged the subpoena in District Court and lost in May 2019, and then lost his appeal in the 2nd Circuit in October 2019. Trump turned to the Supreme Court for relief in December, and the Court agreed to take up the case.
"Congress is empowered to enact legislation in furtherance of government transparency," said CMD's counsel Andrew Goodman, a principal at Foster Garvey in New York. "To the extent Congress now seeks to gather information to determine the propriety of a law requiring more robust public disclosure (including, for example, tax returns for a president) and expanded enforcement remedies, such oversight is consistent with existing law and precedent, and crucial for maintaining an open government."
According to CMD and CREW's amicus brief:
The committee record clearly identifies at least three subject areas in which it may legitimately pursue legislation or exercise oversight: ethics-in-government; anti-money laundering; and foreign financial exploitation of U.S. officials. See Ethics in Government Act of 1978, Pub. L. No. 95-521, §§703, 705; see also In re Sealed Case, 932 F.3d 915 (D.C. Cir. 2019). That record is more than adequate to support the subpoenas at issue. Each of these topics are already the subject of proposed and existing legislation.
"We need reassurance that our elected officials at the highest levels of government are acting in the interest of the American people, not in their own financial interest. No administration should be able to prevent Congress from securing the documents it needs to effectively create and implement legislation that would ensure transparency throughout all branches of the government," said CREW Executive Director Noah Bookbinder. "Now more than ever, those in positions of power should go above and beyond to be transparent in all their financial dealings, and we should hold those seeking or holding higher office accountable for providing relevant financial materials, such as their tax return information and personal financial disclosures." 
Numerous other good government groups, constitutional law experts, and former government officials also filed amicusbriefs in the case, including the Constitutional Accountability Center, Public Citizen, ACLU, financial investigation and money laundering experts, former national security officials, and a bipartisan group of former Members of Congress.
CMD and CREW's full amicus brief is available here.