FOR IMMEDIATE RELEASE: August 13, 2014
CONTACT: Mary Bottari, mary.bottari@gmail.com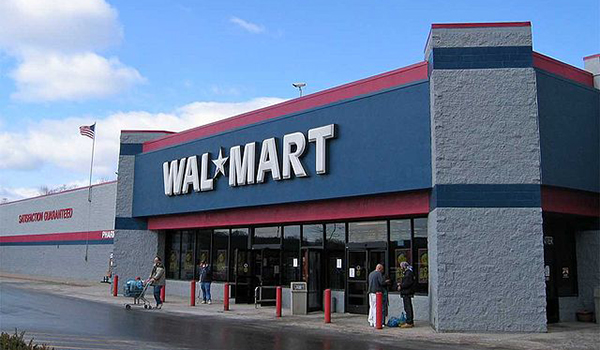 WASHINGTON, DC – In response to the increasing media interest around the business practices of America's largest employer and retailer, the Center for Media and Democracy is launching a new web resource on Walmart that fact checks the company's advertisements and statements. Using the model of AlecExposed.org, Walmart's profile in SourceWatch details Walmart's employee pay and policies, its PR on veterans, its lobbying and political contributions, environmental impact and its spin on domestic sourcing. The site also includes a section analyzing the impact that the company's business practices on shoppers.
"Walmart likes to say it is committed to supporting families, communities, and our economy, but the facts often tell a different story," said Lisa Graves, Executive Director at the Center for Media and Democracy. "This new resource gives reporters and consumers the information they need to understand the true nature of Walmart's business practices and the effect the company's decisions have on U.S. manufacturing, workers, and other aspects of our economy."
This new resource is being launched shortly before a manufacturing summit hosted by Walmart in Denver. The website includes information highlighting the company's role in off-shoring and raises important questions about the company's current manufacturing commitment.
"Previous reporting on Walmart's manufacturing practices has included little critical evaluation of the company's practices," said CMD's Mary Bottari, who previously served as a trade analyst for Public Citizen's Global Trade Watch. "Walmart is America's largest importer of retail goods. Walmart's push for expanded free trade agreements and relentless pursuit of cheap goods has fueled a global race to the bottom in wages and working conditions. Walmart's trade with China alone is responsible for the loss of at least 200,000 U.S. jobs."
Key excerpts are below:
Walmart Is a Driving Force in U.S. Imports and Offshoring
The Economic Policy Institute estimates that Walmart was responsible for $27 billion in U.S. imports from China in 2006 and the company's imports between 2001 and 2006 led to the elimination of 200,000 U.S. jobs. Walmart continues to be the largest importer of goods in the United States, accounting for 1 in every 25 shipping containers brought into the country. Of the 1 million manufacturing jobs Walmart has said it will help create in the next decade, just over 2,000 were created in the first year – equivalent to 0.2% of the company's commitment.
Last year, Walmart committed to spending an additional $250 billion over ten years on U.S.-sourced goods, but these numbers need to be put in context. Based on the company's projected sales growth, Walmart is expected to meet its new "commitment" with a business-as-usual approach and spend $262 billion on U.S. goods in the next decade without any substantial changes to its current sourcing practices. See more information in this SourceWatch graph on Walmart's projected domestic and foreign sourcing.
Walmart Consumers Give Company Low Ratings
In a 2014 survey of 27,000 Consumer Reports subscribers, respondents ranked Walmart last among 55 supermarkets. In a 2013 survey by Market Force Information, the retailer scored low in each of the categories about which customers were surveyed, including the speed of check-out, cleanliness and the quality of meat and produce.
Walmart One of the Largest Greenhouse Gas Polluters
Since 2005 – the year the company launched its "sustainability" campaign, Walmart's self-reported greenhouse gas emissions have grown 14%. According to the Sierra Club, each of Walmart's 3,200 supercenters uses as much energy each day as nearly 1,100 homes.
Veterans Offered Low Pay Jobs While Walmart Receives Subsidies
In May 2013, Walmart announced a new initiative to offer jobs to veterans. The company later clarified with the New York Times that they could not guarantee that these jobs would be full-time. At the same time, Walmart will receive up to $9,600 in tax credits for each hired veteran, and has hired a recruitment process provider to screen veteran applications and determine the potential value of tax credits associated with each applicant.
Majority of Walmart Workers Paid Less Than $25,000 a Year
A July 2014 report by the National Bureau of Economic Research found that Walmart cashiers make an average of $8.48 per hour. An April 2014 study by Americans for Tax Fairness estimated that subsidies and tax breaks for Walmart and the Walton family cost taxpayers approximately $7.8 billion per year, including about $6.2 billion in assistance to Walmart workers due to low wages and inadequate benefits.
Additional sections in SourceWatch's corporate profile of Walmart include:
Female Walmart Workers Face Low Pay, Pregnancy Discrimination and Erratic Scheduling
Walmart Uses Corporate Funds to Influence Politics
Walmart Heirs Wield Outsize Influence on U.S. Politics and Economy
---
Learn more here at the CMD/SourceWatch profile of Walmart and follow the conversation on Twitter at @PRWatch.