Student activists and their allies gathered outside Sallie Mae's annual shareholder meeting on May 30 to demand increased transparency and accountability from the nation's largest student loan lender, and to draw attention to the worsening problem of student debt. Allie Gardner, a student at the University of Wisconsin – Madison drove to Delaware from Wisconsin to attend the shareholder meeting and demand a meeting with the CEO; "Sallie Mae doesn't exist to protect students, and they are not willing to work with students. They exist to profit off of us."
Sallie Mae Profits While Students Face Record Debt and High Unemployment
Sallie Mae, formerly known as the Student Loan Marketing Association, is the nation's largest student loan lender, now based in Delaware. It was founded in 1972 as a government-sponsored enterprise intended to lower the cost and increase the supply of student loans. In 1997 Sallie Mae made the controversial decision to go private, completing the privatization process in 2004. Sallie Mae's privatization shifted their responsibilities from helping students pay for college to increasing dividends for their shareholders, often mutually exclusive goals.
The company originates, services, and collects both federal and private student loans, and in 2012 they reported almost $1 billion in net income. They hold over $180 billion in debt from millions of borrowers. According to its own estimates, Sallie Mae currently originates more than half of all private student loans.
Student loan debt surpassed $1 trillion in the Spring of 2012, and students owe an average of $27,000 by the time they graduate. Student debt was the only type of debt that rose during the recent recession, and has surpassed total credit card debt in the United States.
Students are particularly worked up about the extravagant compensation afforded to Sallie Mae executives. According to the Student Labor Action Project, former CEO Albert Lord made over $35 million in total compensation between 2007 and 2011.
Inside the meeting, a group of twenty-five activists who had shareholder proxy status, including American Federation of Teachers President Randi Weingarten, demanded that Sallie Mae's new CEO, John Remondi, meet with students to discuss the student debt crisis. Student activists had a lot of questions for the Sallie Mae executives, but were cut off at the end of the meeting. They were able to get a promise from Remondi that he would meet with them within the month of June, before the meeting was ended abruptly. When they meet, students plan to talk to Remondi about renegotiating student loan interest rates.
"This corporation is making a billion a year in profits on the backs of students," said Chris Hicks, Student Debt Campaign Organizer with Jobs for Justice. "Their CEO is making millions, while students are facing bankruptcy."
Shareholder Resolution Calls for Transparency Re: ALEC
The group of student activists also introduced a shareholder resolution asking for increased disclosure of lobbying at the state and federal level, and increased transparency about Sallie Mae's relationship with organizations like the American Legislative Exchange Council (ALEC). Students are interested in Sallie Mae's relationship with ALEC because, as Allie Gardner put it: "ALEC puts out a lot of education bills that encourage U.S. university systems to become less affordable."
The shareholder resolution failed to pass, but received significant support with 27.5 percent voting in favor, 50 percent voting against, and 22.5 percent of the shareholders abstaining.
Sallie Mae did not admit to being a member of ALEC, but they did admit to having a relationship with the organization. Through ALEC documents we know that Sallie Mae presented at the Tax and Fiscal Policy task force meeting, during ALEC's States and Nation Policy Summit in Washington, DC on November 29, 2012. The title of their presentation was "Best Practices for Debt Collection and Tax Amnesty."
Indebted Students Embrace New Warren Bill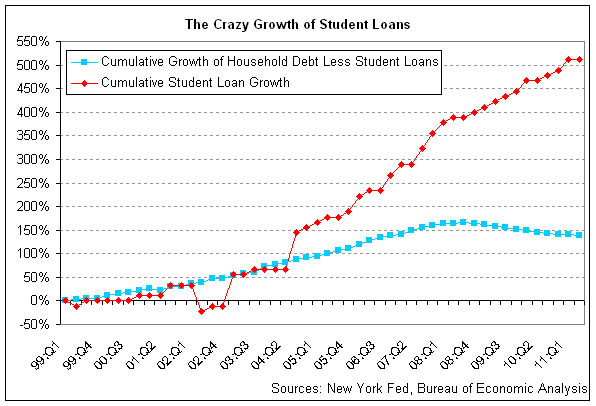 On top of the crippling debt that students already face, interest rates on their federally-backed loans are set to double on July 1, from 3.4 percent to 6.8 percent. Many student groups are supporting a new bill, the first introduced by U.S. Senator Elizabeth Warren (D-MA). The bill called the "Bank on Students Loan Fairness Act," proposes a temporary interest rate drop to 0.75 percent, the same interest rate applied to big banks when getting short-term loans from the Federal Reserve.
As Warren points out: "if the Federal Reserve can float trillions of dollars to large financial institutions at low interest rates to grow the economy, surely they can float the Department of Education the money to fund our students, keep us competitive, and grow our middle class."
The oldest and largest student group in the country, the United States Student Association (USSA), and the American Federation of Teachers (AFT) are among the groups who have signed on in support of the bill.
Sallie Mae Announces Reorganization
One day before their annual investors meeting, Sallie Mae made a surprise announcement: their CEO, Albert Lord stepped down 6 months earlier than expected, and the company is planning to split into two separate publicly traded companies within the next year. The break-out company would house their expanding portfolio of private student loans and their related servicing systems. The legacy company would keep most of Sallie Mae's current holdings, including "about $118.1 billion in federally guaranteed loans, $31.6 billion in private education loans and a loan servicing business with about 10 million customer accounts."
Forbes explains that the move is an attempt to plan for the future of the student loan business, with an increasing focus on private loans as college tuition gets more expensive and federal loans become increasingly inadequate. Sallie Mae is also preparing for reduced revenue from the $118.1 billion in FFELP loans (Federal Family Education Loan Program) that they hold. In 2010 the federal government started granting federal student loans directly to students, instead of through companies like Sallie Mae, "that means a once booming area of revenue for Sallie Mae is going to start shrinking."
The news came as a surprise to the students who had been planning this action for months, but according to Hicks it doesn't change much, "It doesn't change that fact that students are unable to buy a house, buy a car, or participate in the economy."