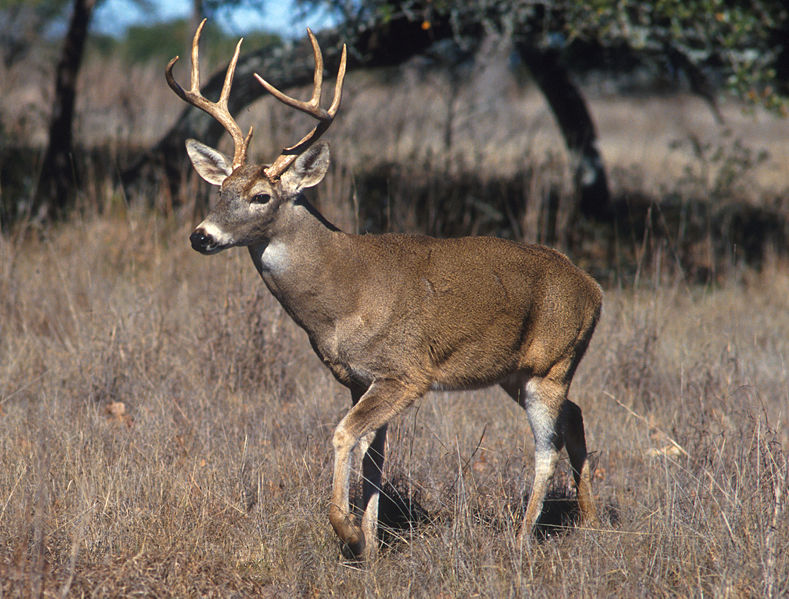 This past year Governor Scott Walker imported "Dr. Deer" or Dr. James Kroll all the way from Texas -- and asked him to conduct a review of Wisconsin's deer management program and policy. Kroll holds the title of White-Tailed Deer Trustee, a position created by an executive order from Walker. Under this position Kroll will provide analysis and recommend changes to Wisconsin's deer management program. Kroll, who considers hunting on state-managed game lands "the last bastion of communism," is being paid up to $125,000 dollars for less than a year's full-time work. Kroll released his interim report in March with his final report due in June. Deer hunting advocates are concerned that his final report could somehow advance a privatized vision of Wisconsin's deer management in ways that could disadvantage a public hunting model and favor a game farm model.
Kroll Bashed Public Hunting, Supports "Pay to Play" Model
Hundreds of thousands of Wisconsinites -- particularly in the northern part of the state -- rely on public lands like the state parks and the state and national forests to hunt deer.
But Kroll has a record of bashing public hunting grounds. A number of inflammatory comments have been attributed to Kroll based on an interview with Joe Patoski from Texas Monthly. Kroll called national parks "wildlife ghettos" and accused the government of gross mismanagement. Kroll also said that people who call for more public lands are "cocktail conservationists...who are really pining for socialism." Where I Stand! Dr. James C. Kroll, Wisconsin White-Tailed Deer Trustee, Kroll now says his comments were taken out of context.
Kroll is the former director of the Forestry Resources Institute of Texas at Stephen F. State University. Patoski suggests Kroll supports a pay-to-play model -- an idea that formulated after his visit to South Africa's game farms. Game farms are privately owned and managed wildlife-rich habitats enclosed by high fences where visitors pay to hunt. Kroll has his Texas game farm and also derives income from the game-management system by endorsing various deer-related products and services.
His involvement and promotion of the game farm model has Wisconsin hunters concerned. Resident of Wisconsin and frequent deer hunter, Robert Marohn does a majority of his hunting on public lands in Dane and Jefferson Counties. "It's just a little concerning," said Marohn, "[Kroll] is coming from a situation in Texas where less than 2% of lands are publicly owned, to Wisconsin where 17 - 18% of land is publicly owned." Marohn expressed concern over a pay-to-play hunting model. "My fear is that the only option [in Wisconsin] will be to pay a considerable amount of money to hunt or fish."
Representative Hulsey Calls for the Firing of Dr. Deer
Soon after Kroll was appointed, longtime deer-hunter Democratic Representative Brett Hulsey sent a letter to Walker that urged him to cancel his contract with Kroll and to replace him with qualified experts from the UW System. The letter citied Kroll's inexperience with deer management stating that most of his work has been on private deer game farms in Texas.
"A high-price, short term assignment with an out of state consultant who makes recommendations based on very limited time in the field is not an effective way to make long-term commitments or to address the dissatisfaction expressed by some hunters over deer management," reads the letter. As it stands, a $24 license and a hunter safety class are all that is required to participate in the Wisconsin tradition of deer hunting. Hulsey fears that if Kroll moves the state toward a game farm model, "we wouldn't be able to afford a deer hunt."
"Putting Dr. Deer in charge of Wisconsin's deer management program is like putting Dr. Oz in charge of our health care system," said Hulsey.
Walker's DNR Keeping Plans Under Wraps
According to the Milwaukee Journal Sentinel, the Department of Natural Resources (DNR) wildlife staff is keeping a tight lip about the work of Dr. Deer. Several have even said a "gag" order exists in the department regarding the position.
Kroll's boss, Governor Walker has a history of favoring privatization of public services. While his efforts to privatize the state's prison system are well know, it is not well known that he sponsored a bill as a state legislator that would have resulted in the privatization of almost all functions of state government. During his tenure in the Wisconsin State Assembly Walker was a proud member of the American Legislative Exchange Council; boasting of his affiliation in his official Blue Book profile. In 1997, Walker co-sponsored AB 745 that would have prohibited all state agencies, including higher education, from providing goods and services that could be procured from the private sector, with rare exceptions. The bill reflected American Legislative Exchange Council (ALEC) model bills of the same ilk.
But this is counter to the Wisconsin tradition of public lands and of land management services. "One of the things I like about the state of Wisconsin is the availability of public land. I would contrast this with the state of Texas where almost all of hunting is something you have to pay for," said Secretary of the Wisconsin Conservation Congress, Jim Shurts.
While privatization can take many different forms, Shurts suggested that privatization could result in public lands being sold off. "Good deer hunting land that is currently public could be put up for sale. It could turn deer hunting into a commercial operation. Put up a fence, put an ad in the paper and have at it," said Shurts.
Democrats held a press conference on May 31 to request an immediate joint Natural Resources Committee hearing in order to hear the testimony of Dr. Kroll.