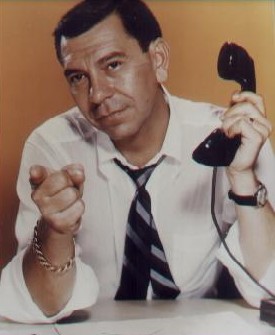 Detailed in this article are the recent oil and gas speculation investments, including investments in deep-sea drilling companies, made by the federal judge who blocked the new deep-sea drilling ruling. I recently called for his impeachment [3] in my comments on the financial disclosure reports of Judge Martin Feldman [4], who struck down the temporary moratorium on new deep-water oil drilling. I based my comments on the financial disclosure reports that had been provided by the Administrative Office ("AO") of the U.S. Courts, from the Financial Disclosure Office (FDO) of the Article III Judges Division (where I previously served as Deputy Chief). And, I stand by my strong rebuke of the judge.
Judicial Watch (JW) has posted all the financial disclosure reports from 2003 through 2008 [5] on all sitting federal judges, a great public service. The AO received Judge Feldman's financial disclosure report for 2009, but has not made that document public as of the publication date of this note, as the FDO does not affirmatively publish the financial statements of the judges for whom they work, but does share them publicly after an internal review process that can include redactions. In preparation for my story on June 23, I reviewed in detail Judge Feldman's most recent filing that JW had posted, filed in May 2009.
As some of our readers have requested a more detailed recitation of the facts supporting our deep concerns about the appearance of impropriety by the judge, I am happy to provide this in-depth summary of his disclosures from that filing. If you would like to read the forms yourself here is the link [6].
Here are the highlights (or lowlights, depending on your perspective) of Judge Feldman's earnings in 2008:
Income
Judicial salary (excluding benefits and retirement): $169,300
Earnings from investments: up to $174,000
Due to the way the disclosure form obscures actual amounts, the range of his investment income adds up to between $37,524, if he received the bare minimum at each disclosure threshold, and $174,000, if he received the maximum. The investment earnings constituted between about 20% of his federal salary and over 100% of it.
Oil exploration-related investment income in 2008
In addition, Judge Feldman held investments in Citigroup [38] and JP Morgan [39] Chase, among other banks.
It's certainly fair to say that as of his last known financial disclosure report, Judge Feldman was plainly an investor and speculator in oil and gas exploration, including deepwater drilling, and profited from these investments.