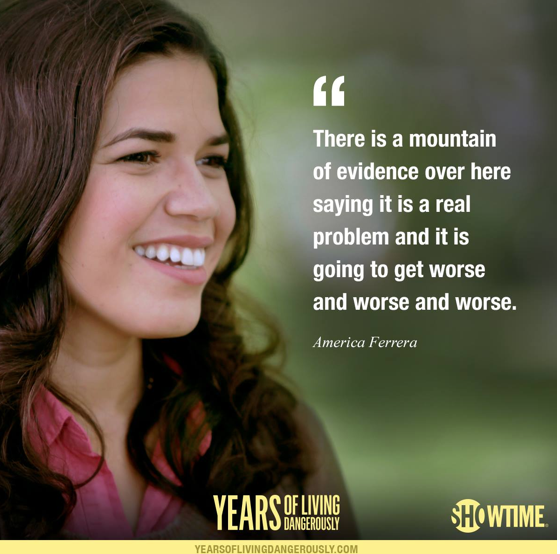 Showtime premieres an episode of its new series, "Years of Living Dangerously," that focuses on the facile claims of climate change deniers like the Heartland Institute's Joseph Bast, tonight on Monday, May 19, at 8pm ET/PT.
As CMD has documented [3], Bast has been held out as an "expert" to credulous legislators who participate in the American Legislative Exchange Council, [4] where lawmakers actually vote behind closed doors as equals with corporate lobbyists on ALEC "task forces" to approve "model" bills that advance the lobbying agenda of corporations that bankroll ALEC and many of the ALEC legislators.
The Heartland Institute's president, Joseph Bast, has claimed there was "no global warming trend" but alternatively asserted that if it were to get hotter, global warming "would be beneficial to the natural world and to human civilization." His colleague, James Taylor, has made similar climate change denialist claims.
For tonight's episode of the Showtime series, subtitled "Against the Wind," actress America Ferrera interviewed Taylor and separately interviewed CMD/The Progressive Inc.'s president, Lisa Graves, and DeSmog Blog's founder Brendan DeMelle [5].
Ferrera serves as a correspondent for the Showtime series, and she also interviews a farmer affected by the droughts that have deepened as our climate has changed, traveling to the actual heartland, as opposed to the Heartland Institute, a shadowy non-profit that invokes the heartland but that is actually located amid high-priced skyscrapers in downtown Chicago.
Showtime will be distributing this episode and the full series on DVD later this year. A short clip from that interview is available here. [6]